5.4: Environmental Superpower with Nathaniel Stinnett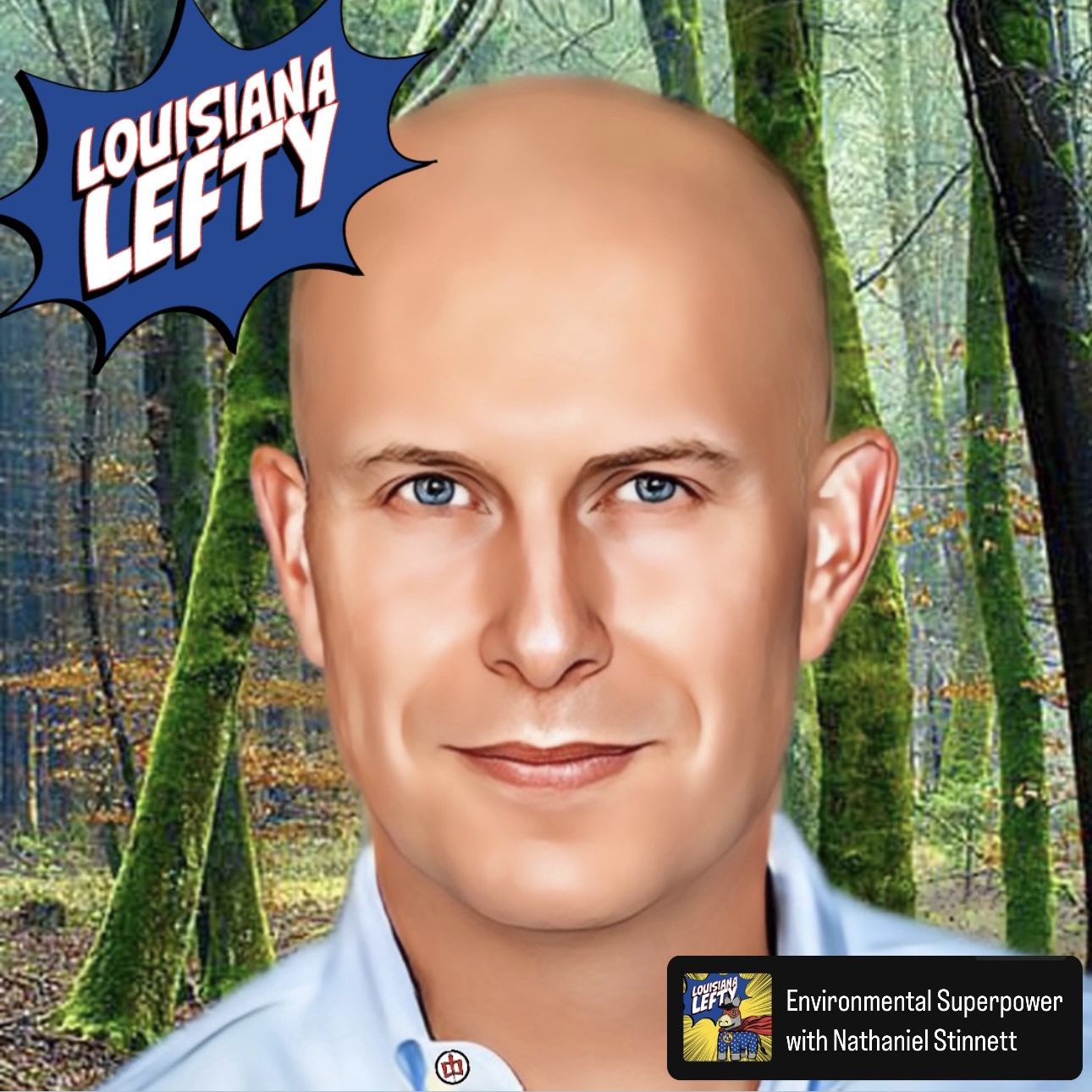 On this episode, Nathaniel Stinnett, founder of the Environmental Voter Project, speaks with host Lynda Woolard to share the exciting news that the nonpartisan, nonprofit EVP is expanding their work into Louisiana! Their mission is simple, but effective: to identify inactive environmentalists and transform them into consistent voters to build the power of the environmental movement.
Learn more about the Environmental Voter Project at environmentalvoter.org.
Follow Nathaniel Stinnett on Twitter.
Follow EVP on Twitter, Facebook, and Instagram.
Find more Louisiana Lefty content on Twitter, Facebook, Instagram, YouTube, and at LouisianaLefty.Rocks.
Thanks to Ben Collinsworth for producing Louisiana Lefty, Jennifer Pack of Black Cat Studios for our Super-Lefty artwork, and Thousand Dollar Car for allowing us to use their swamp pop classic, Security Guard, as the Louisiana Lefty theme song.