1.10: Merging Messaging Brains and Brawn with Hyma Moore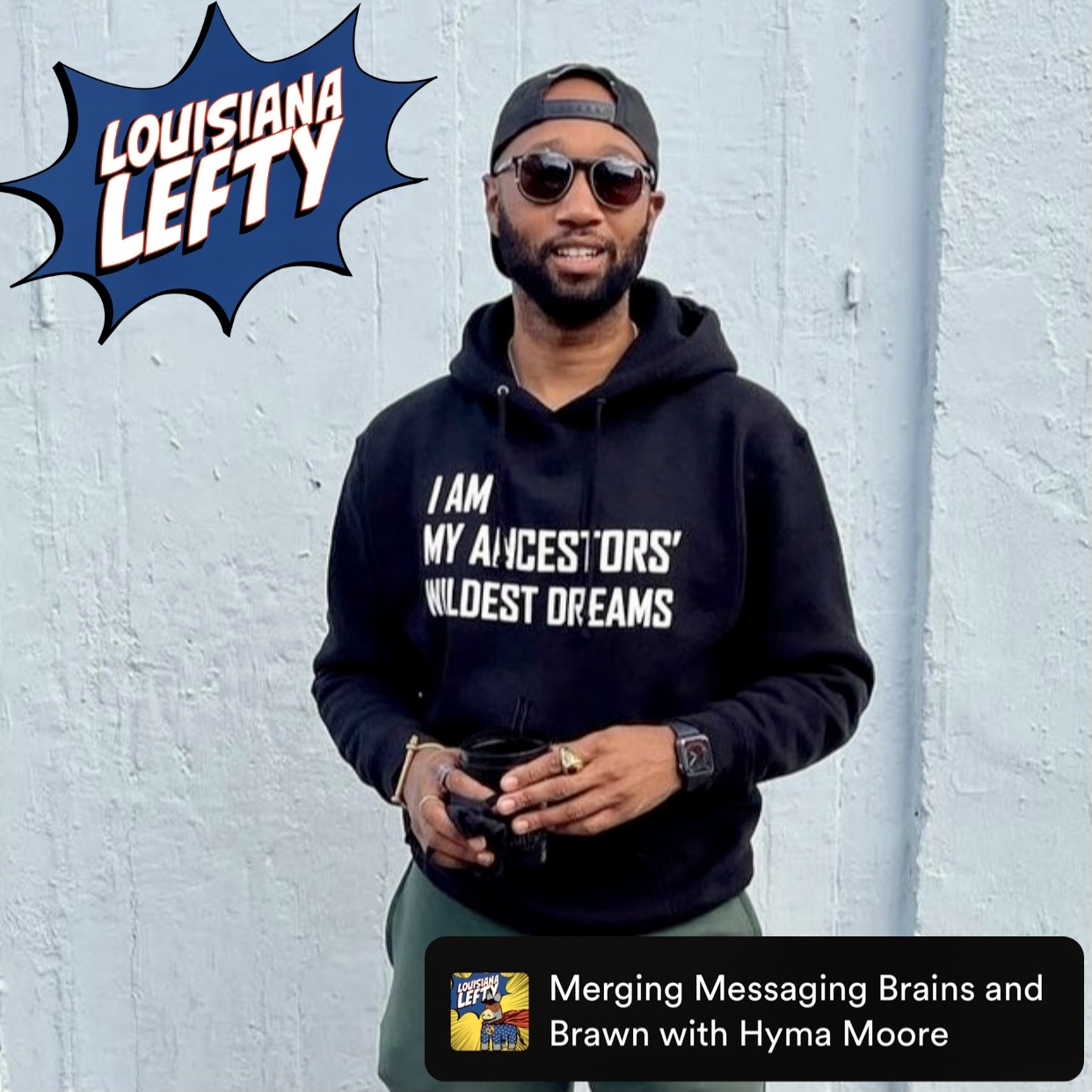 Host Lynda Woolard speaks with Hyma Moore, who has a wide range of experience in campaign communications, from press secretary to advance man for presidential candidates. The discussion includes advice to campaigns on crafting a strong communications strategy, explains how communications staff needs organizers to succeed, and shows the importance of early investment in young people who are interested in politics.
You can connect to Hyma's work by following @hymamoore on Twitter.
Thanks to Ben Collinsworth for producing Louisiana Lefty, Jennifer Pack of Black Cat Studios for creating our Super-Lefty artwork, and Thousand Dollar Car for allowing us to use their swamp pop classic, Security Guard, as the Louisiana Lefty theme song.