2.10: The Cure to el Everything with Dr. Catherine Desmarais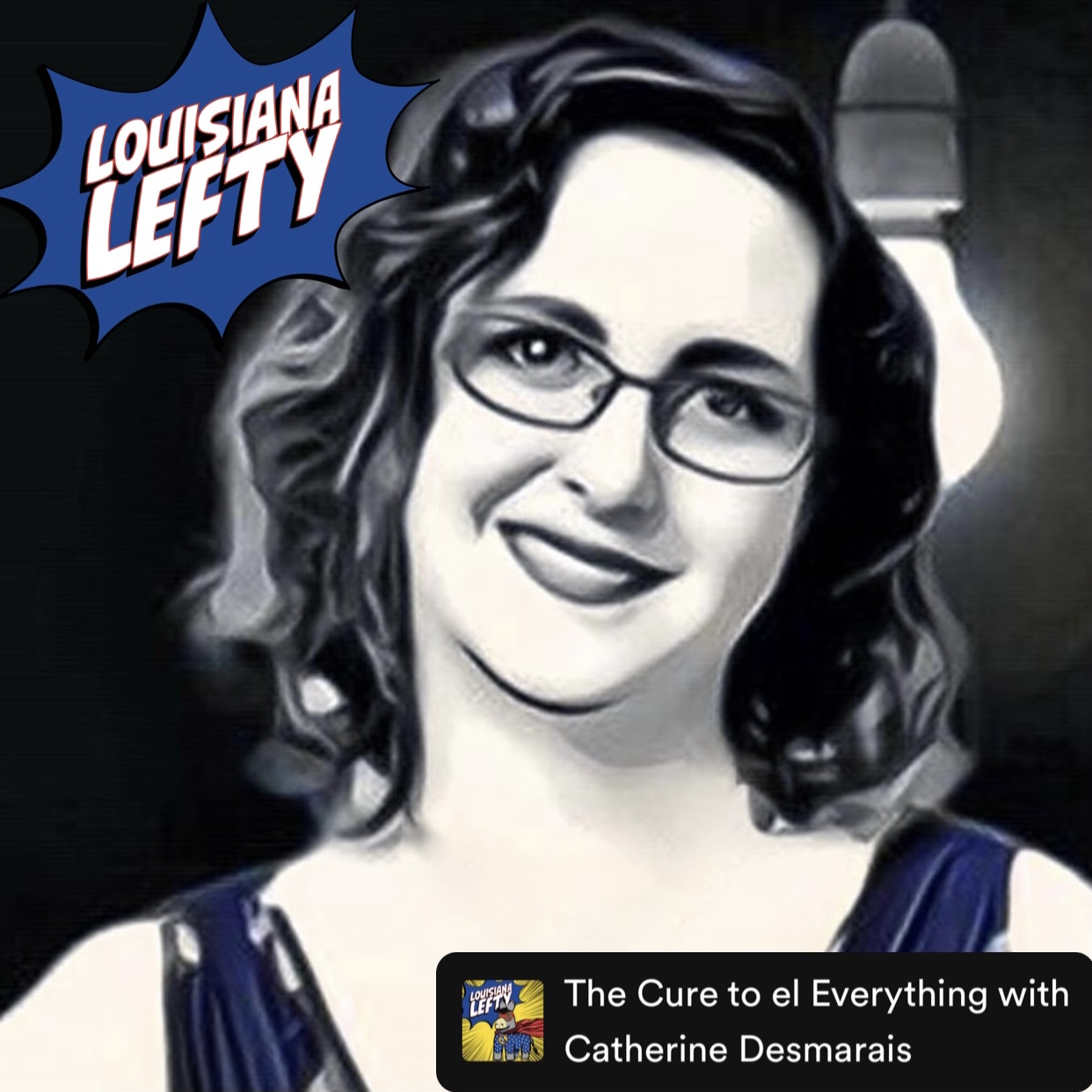 Epidemiologist Dr. Catherine Desmarais talks to host Lynda Woolard about her work in public health to address the coronavirus pandemic. We discuss how the virus has been purposely politicized. Then Catherine offers facts to help listeners make good health decisions for themselves, to debunk myths that have circulated out of misunderstanding and fear, and to counter disinformation that's being spread intentionally to divide us.
Links to Trustworthy Resources and Data on Covid-19, Vaccinations, and Masks:
Your Local Epidemiologist (YLE)
Louisiana Department of Health Covid-19 Dashboard
CDC Parish-Level Data for Covid-19
V-safe After Vaccination Health Checker
Understanding Breakthrough Infections Following Vaccination
Mask-wearing and Control of Covid-19
Masks Do More Than Protect Others
Mask Use and Ventilation to Reduce Covid-19
Find more Louisiana Lefty content on Twitter, Facebook, Instagram, and at LouisianaLefty.Rocks.
Thanks to Ben Collinsworth for producing Louisiana Lefty, Jennifer Pack of Black Cat Studios for our Super-Lefty artwork, and Thousand Dollar Car for allowing us to use their swamp pop classic, Security Guard, as the Louisiana Lefty theme song.