1.11: Democrats United with Robin Parrott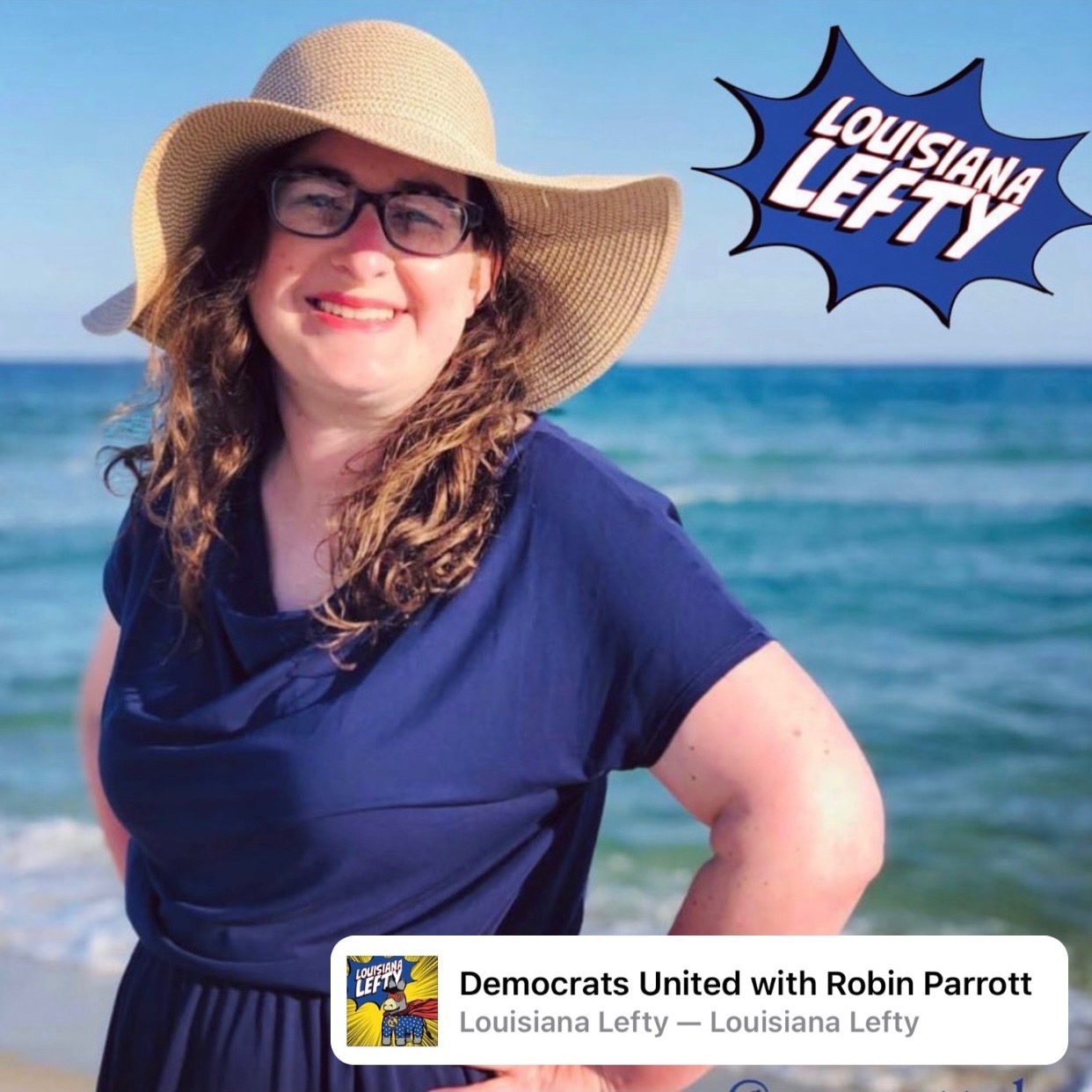 Lynda Woolard hosts Robin Parrott, Democratic party leader, Emerge Louisiana alum, and former candidate for House District 95, to start a conversation on the difficulties of being a Democrat in solidly red parts of Louisiana. Robin shares her experiences running for office in Livingston Parish, and offers ideas of how Louisianans in Democratic strongholds can assist those who are trying to build the party in the more rural and suburban areas of the state.
You can connect to Robin's work with her Democratic Parish Executive Committee (DPEC) by following Livingston Parish Democrats on Facebook and Instagram.
Thanks to Ben Collinsworth for producing Louisiana Lefty, Jennifer Pack of Black Cat Studios for creating our Super-Lefty artwork, and Thousand Dollar Car for allowing us to use their swamp pop classic, Security Guard, as the Louisiana Lefty theme song.