2.11: Wonder Woman for President with Aimee Freeman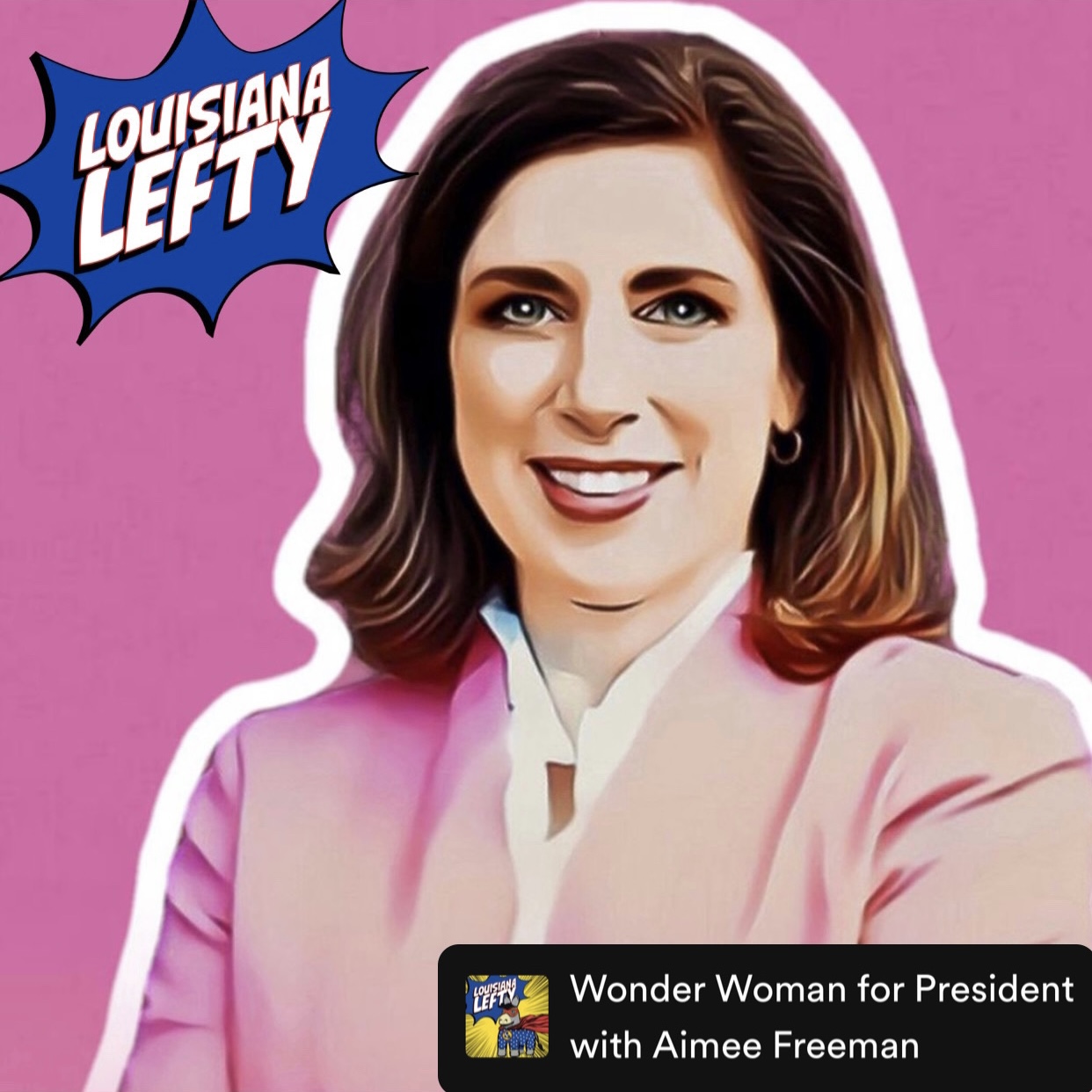 Representative Aimee Adatto Freeman from Louisiana House District 98 joins host Lynda Woolard on this episode to recount how she passed the Pink Tax Exemption on feminine hygiene products and diapers, share insight on how to build needed majorities to pass bills, and explain the important role our progressive advocacy groups play in informing legislation.
Connect with Rep. Freeman on Twitter, Facebook, and Instagram.
Connect with Aimee Freeman Consulting through her website.
Watch Rep. Freeman's video on the Pink Tax
Find more Louisiana Lefty content on Twitter, Facebook, Instagram, and at LouisianaLefty.Rocks.
Thanks to Ben Collinsworth for producing Louisiana Lefty, Jennifer Pack of Black Cat Studios for our Super-Lefty artwork, and Thousand Dollar Car for allowing us to use their swamp pop classic, Security Guard, as the Louisiana Lefty theme song.