2.12: Ironheart with Alsie Dunbar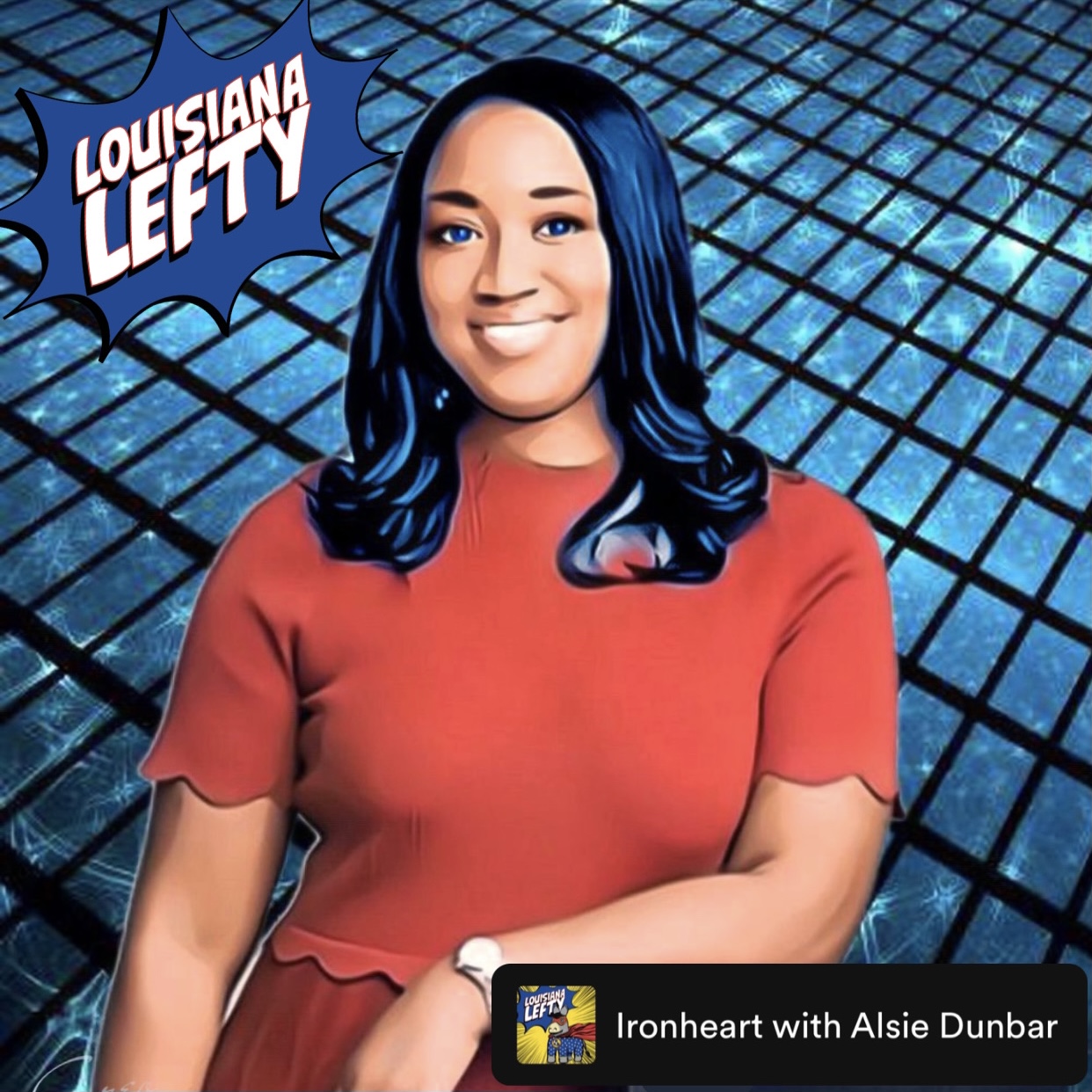 Self-described "Steminist" Alsie Dunbar joins host Lynda Woolard for a conversation on her journey to a career as a chemical engineer, as well as her STEM Gems program mentoring girls in Ascension Parish, encouraging them to explore the world of STEM [Science, Technology, Engineering, and Math]. We also talk about lessons learned on her 2017 campaign for a Louisiana legislative seat in majority minority house district 58.
Connect with Alsie on Facebook and Instagram.
Connect with the Stem Gems Mentoring Program via Instagram and their website: thestemgems.org.
Find more Louisiana Lefty content on Twitter, Facebook, Instagram, and at LouisianaLefty.Rocks.
Thanks to Ben Collinsworth for producing Louisiana Lefty, Jennifer Pack of Black Cat Studios for our Super-Lefty artwork, and Thousand Dollar Car for allowing us to use their swamp pop classic, Security Guard, as the Louisiana Lefty theme song.