1.13: Reform Without Fear with J.P. Morrell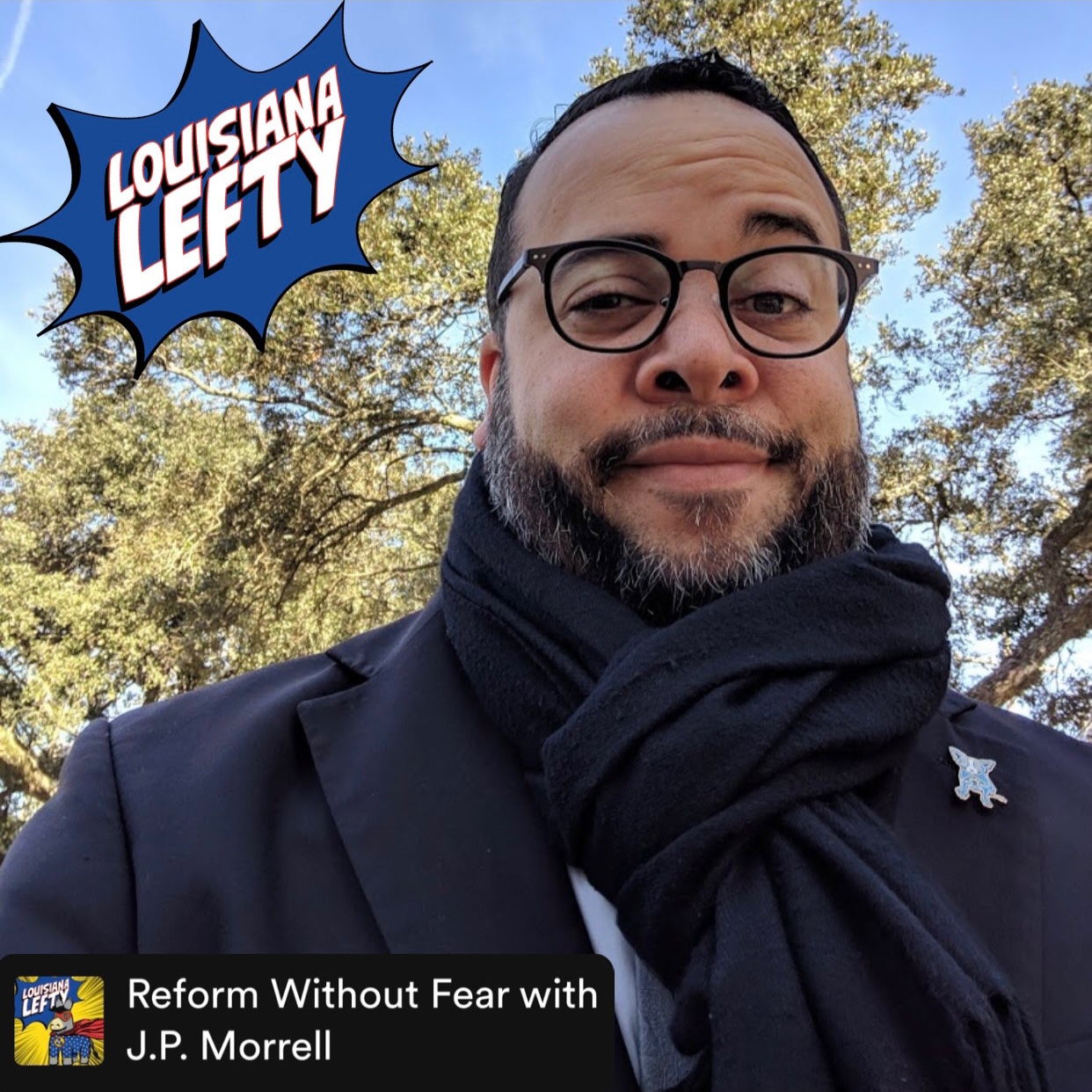 Lynda Woolard hosts Jean-Paul "J.P." Morrell, self-described "former legislator, current lawyer, comic nerd and dad," for a discussion on his role in ending the discriminatory practice of non-unanimous juries in Louisiana. J.P. walks us through the legislative efforts and messaging discipline that were required to get Constitutional Amendment 2 on the ballot in 2018. This, in turn, launched the Unanimous Juries Coalition, which created a network and a model that shows how we can win on progressive issues in Louisiana.
You can connect to J.P. at @jpmorrell on Twitter, Instagram, and Facebook, and listen to his podcast at Ask JP.
Further resources mentioned in the podcast:
The Advocate: Tilting the Scale Series
Blake Miguez: Unanimous Juries Ad
Ta-Nehisi Coates: Why I'm Writing Captain America
Thanks to Ben Collinsworth for producing Louisiana Lefty, Jennifer Pack of Black Cat Studios for creating our Super-Lefty artwork, and Thousand Dollar Car for allowing us to use their swamp pop classic, Security Guard, as the Louisiana Lefty theme song.