1.15: Sister Civics with Tamara Agins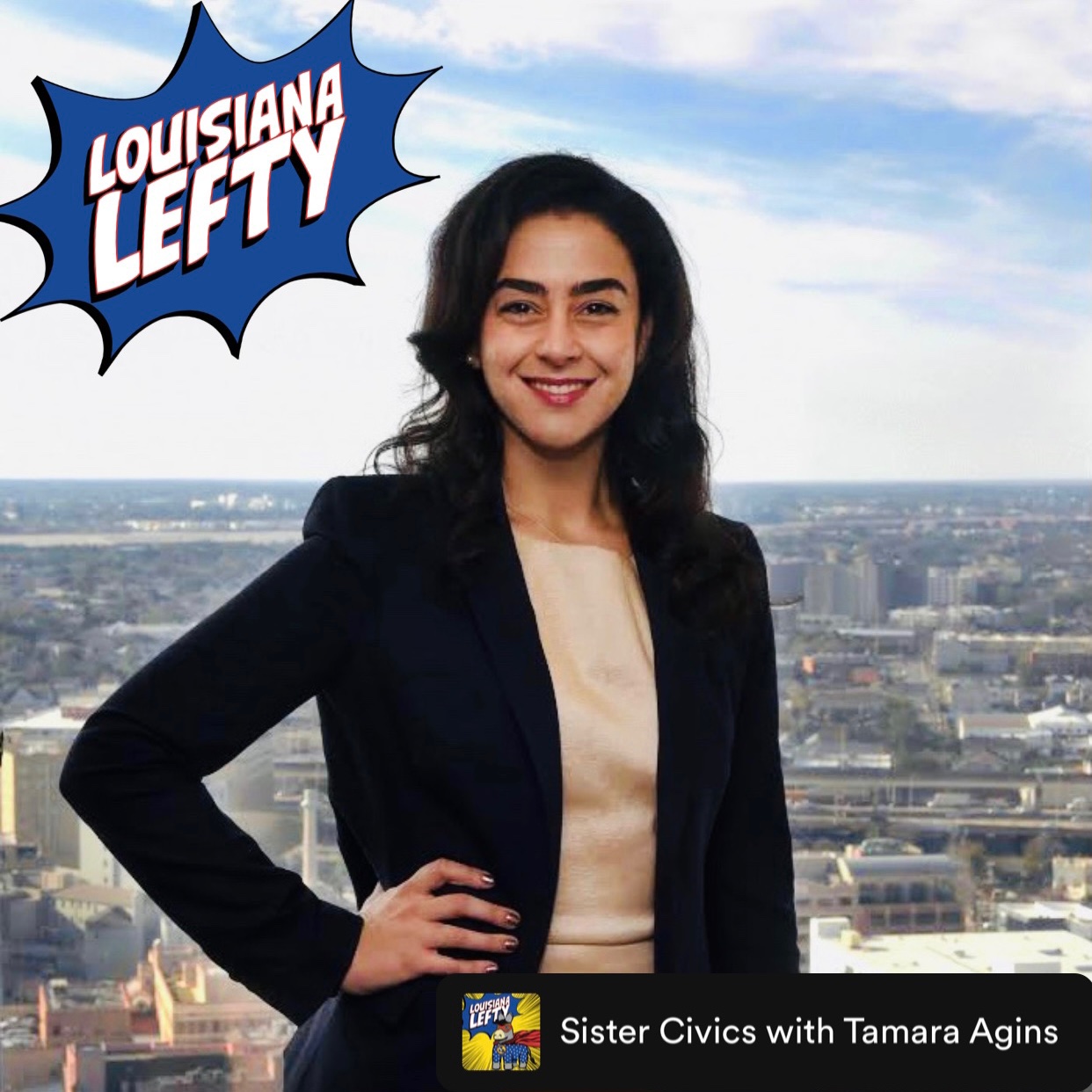 Tamara Agins, Executive Director for Emerge Louisiana, joins host Lynda Woolard for a discussion on the crucial role their organization's work to recruit and train Democratic women candidates plays in our state.
Also, check out Women in Politics, the Bayou Brief's very first podcast, which was recorded at the November 2017 launch of Emerge Louisiana. It features Lynda Woolard's interview of former State Representative and current New Orleans City Council President Helena Moreno and Emerge America Founder Andrea Dew Steele.
There are multiple ways to plug into Emerge Louisiana.
Contact Tamara for office hours: tamara@emergelouisiana.org
Join their email list: https://la.emergeamerica.org/email-signup/
Sign up for one of their trainings: http://bit.ly/applyLA
Nominate a woman you think should run for office: http://bit.ly/run2WIN
And follow Emerge Louisiana on Facebook, Twitter, and Instagram.
Thanks to Ben Collinsworth for producing Louisiana Lefty, Jennifer Pack of Black Cat Studios for creating our Super-Lefty artwork, and Thousand Dollar Car for allowing us to use their swamp pop classic, Security Guard, as the Louisiana Lefty theme song.