1.19: Demystifying Democratic Endorsements with Professor Handwerk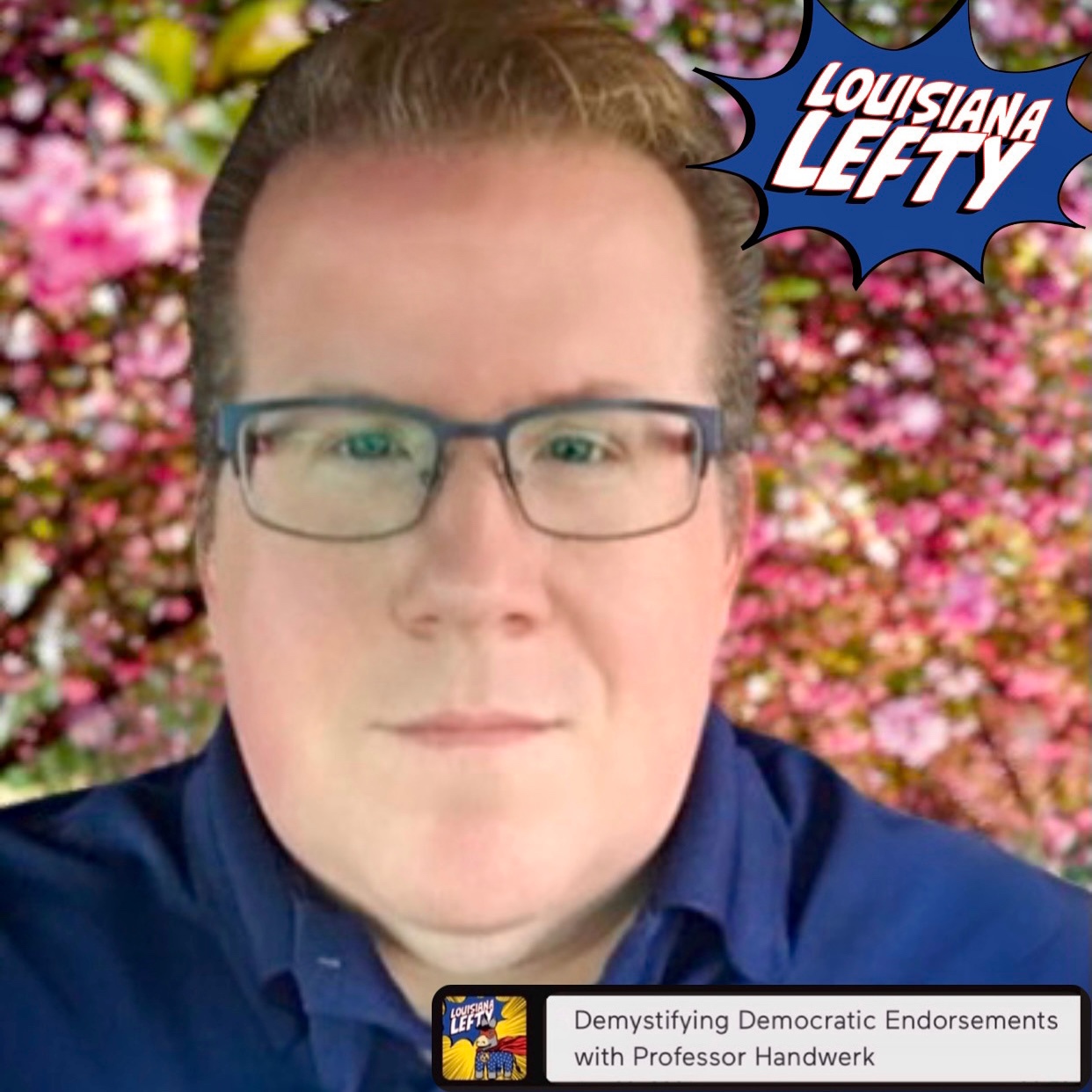 Lynda Woolard hosts Stephen Handwerk, consultant, strategist, and former executive director of the Louisiana Democratic Party, for the first in a series of episodes on how the Democratic party operates. This week, we go through what candidates need to know about getting an endorsement from the party.
Find Stephen Handwerk on Twitter.
Read the DNC bylaws.
Read the Louisiana Democratic Party bylaws.
Thanks to Ben Collinsworth for producing Louisiana Lefty, Jennifer Pack of Black Cat Studios for creating our Super-Lefty artwork, and Thousand Dollar Car for allowing us to use their swamp pop classic, Security Guard, as the Louisiana Lefty theme song.