2.5: All Star Campaign Finance No. 2 with Amelie LeBreton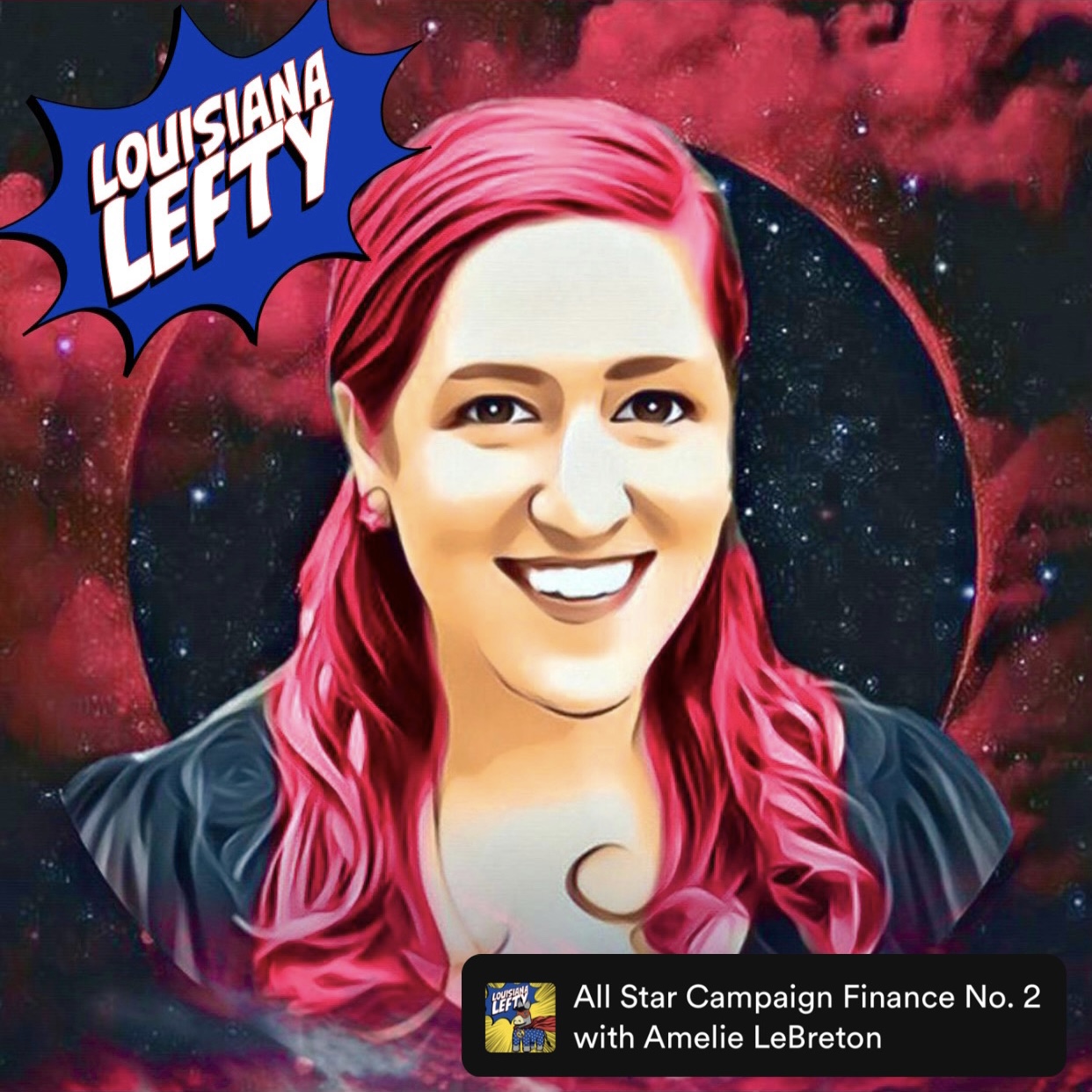 Host Lynda Woolard is joined by Amelie LeBreton, former finance director for the DCCC and Planned Parenthood, as well as current development director for the Louisiana SPCA, for the second of a two-part conversation on fundraising for political campaigns.
Learn more about creating a finance plan at the Complete Political Fundraising Guide for 2021 from Numero.
Find information on donors at the following sites:
Louisiana Campaign Finance Reports
Thanks to Ben Collinsworth for producing Louisiana Lefty, Jennifer Pack of Black Cat Studios for our Super-Lefty artwork, and Thousand Dollar Car for allowing us to use their swamp pop classic, Security Guard, as the Louisiana Lefty theme song.