2.7: Champion of Facts No. 1 with Lamar White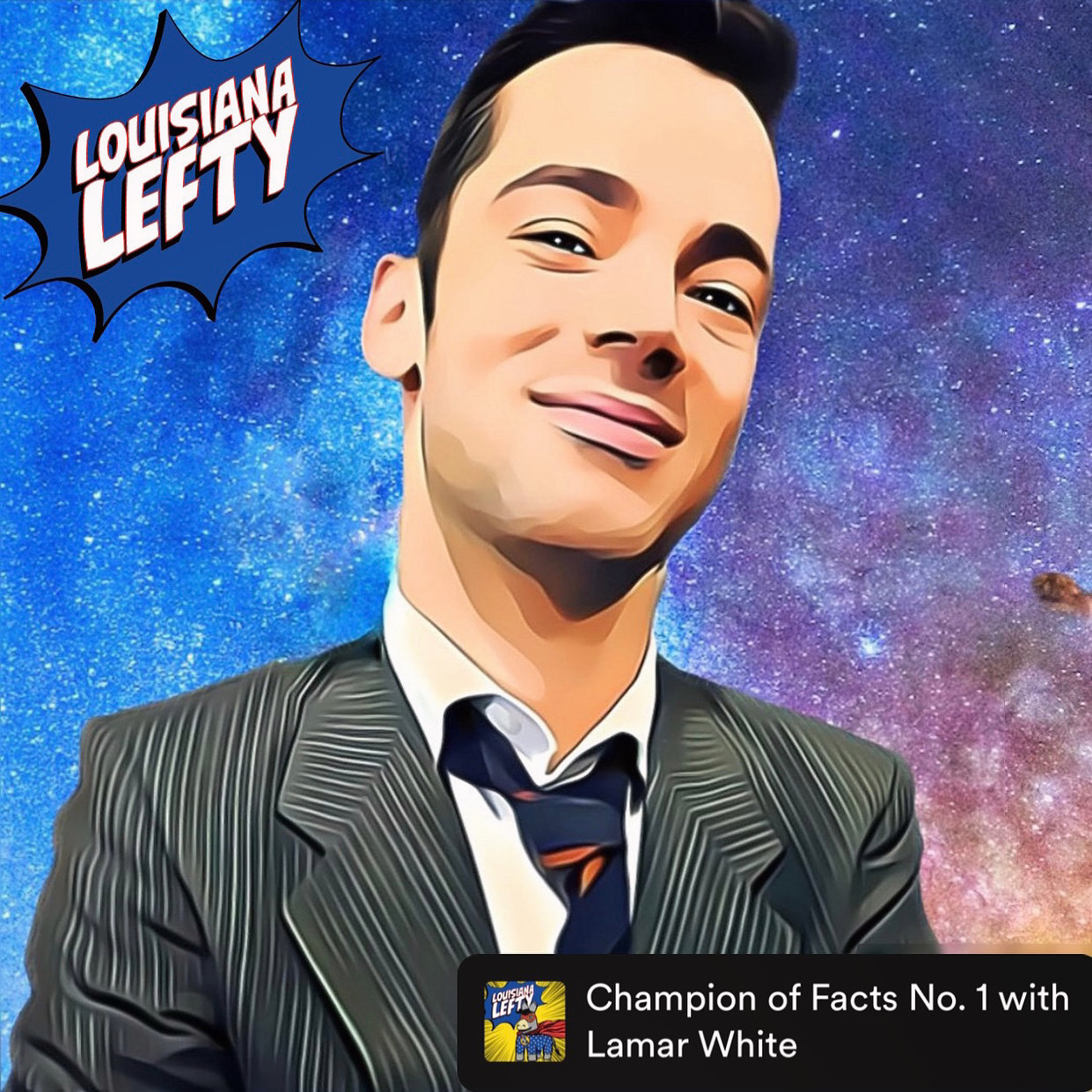 Lamar White, Jr. is publisher of and writer for Louisiana's first and only reader-supported digital publication, the Bayou Brief. In this episode, he joins host Lynda Woolard for the first in a two-part conversation on the need for a left-wing media ecosystem, his new 3-part piece on the death of Huey P. Long, and how Long's progressive populism compares to the politics of today. Follow us on your favorite podcast platform so you will get a notification for the second installment of Champion of Facts and all our future episodes.
Read The Final Days of the Indefatigable Huey P. Long, Jr. here
Connect with the Bayou Brief on Twitter, Facebook, and Instagram, as well as through their website.
Note: The answer to the Louisiana parishes Bernie Sanders won in the 2016 primaries is: Cameron and LaSalle.
Find more Louisiana Lefty content on Twitter, Facebook, Instagram, and LouisianaLefty.Rocks.
Thanks to Ben Collinsworth for producing Louisiana Lefty, Jennifer Pack of Black Cat Studios for our Super-Lefty artwork, and Thousand Dollar Car for allowing us to use their swamp pop classic, Security Guard, as the Louisiana Lefty theme song.