Action Lefty No. 3: Letters to the Daily Planet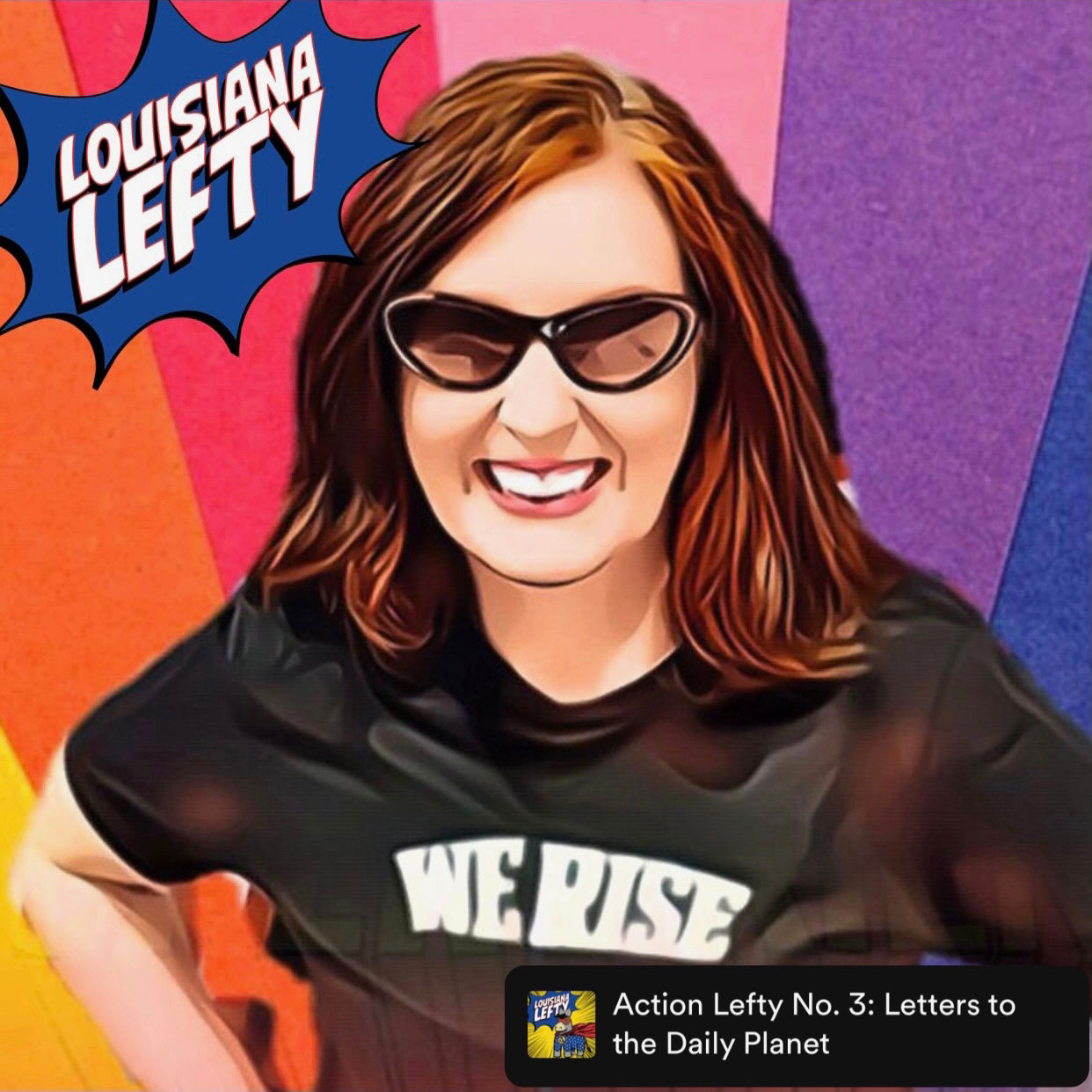 Louisiana Lefty is on summer break this month, but we're still dishing out tips and tricks!
This week, host Lynda Woolard gives a quick overview of how to set up your own Letter To the Editor writing team, with best practices for getting your letters published.
For more information on how to write letters and why they work, check out this ACLU LTE page.
If you listen to us on the Apple podcast app, please help us reach more listeners by giving us a great rating and positive review.
Follow us on Facebook, Twitter, and Instagram for more content!
Thanks to Ben Collinsworth for producing Louisiana Lefty, Jennifer Pack of Black Cat Studios for our Super-Lefty artwork, and Thousand Dollar Car for allowing us to use their swamp pop classic, Security Guard, as the Louisiana Lefty theme song.