3.10: The League of Extraordinary Women with Liz Leger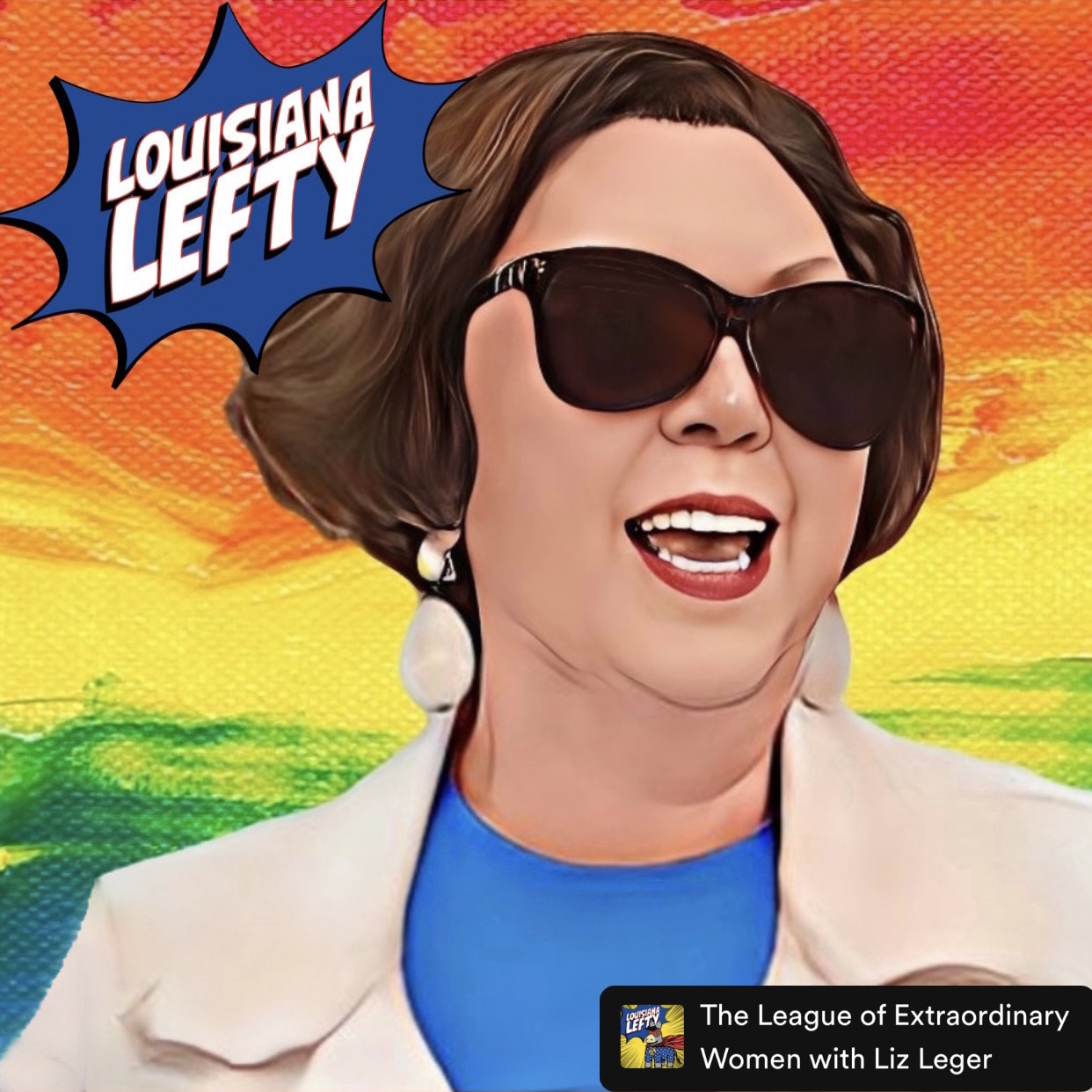 On the final episode of season three, Liz Leger from Avoyelles Sleeves Up joins host Lynda Woolard to talk about organizing in rural parishes and small towns, whether for electoral politics or community engagement. Her team's organizing work in Central Louisiana is a great blueprint for how to put progress above partisan ends, how to build relationships in more conservative communities, and how to leverage the local media to accomplish big goals.
Connect with Avoyelles Sleeves Up on Facebook or through their website: avoyellessleevesup.org.
Find more Louisiana Lefty content on Twitter, Facebook, Instagram, and at LouisianaLefty.Rocks.
Thanks to Ben Collinsworth for producing Louisiana Lefty, Jennifer Pack of Black Cat Studios for our Super-Lefty artwork, and Thousand Dollar Car for allowing us to use their swamp pop classic, Security Guard, as the Louisiana Lefty theme song.