3.2: A Force with Sade Dumas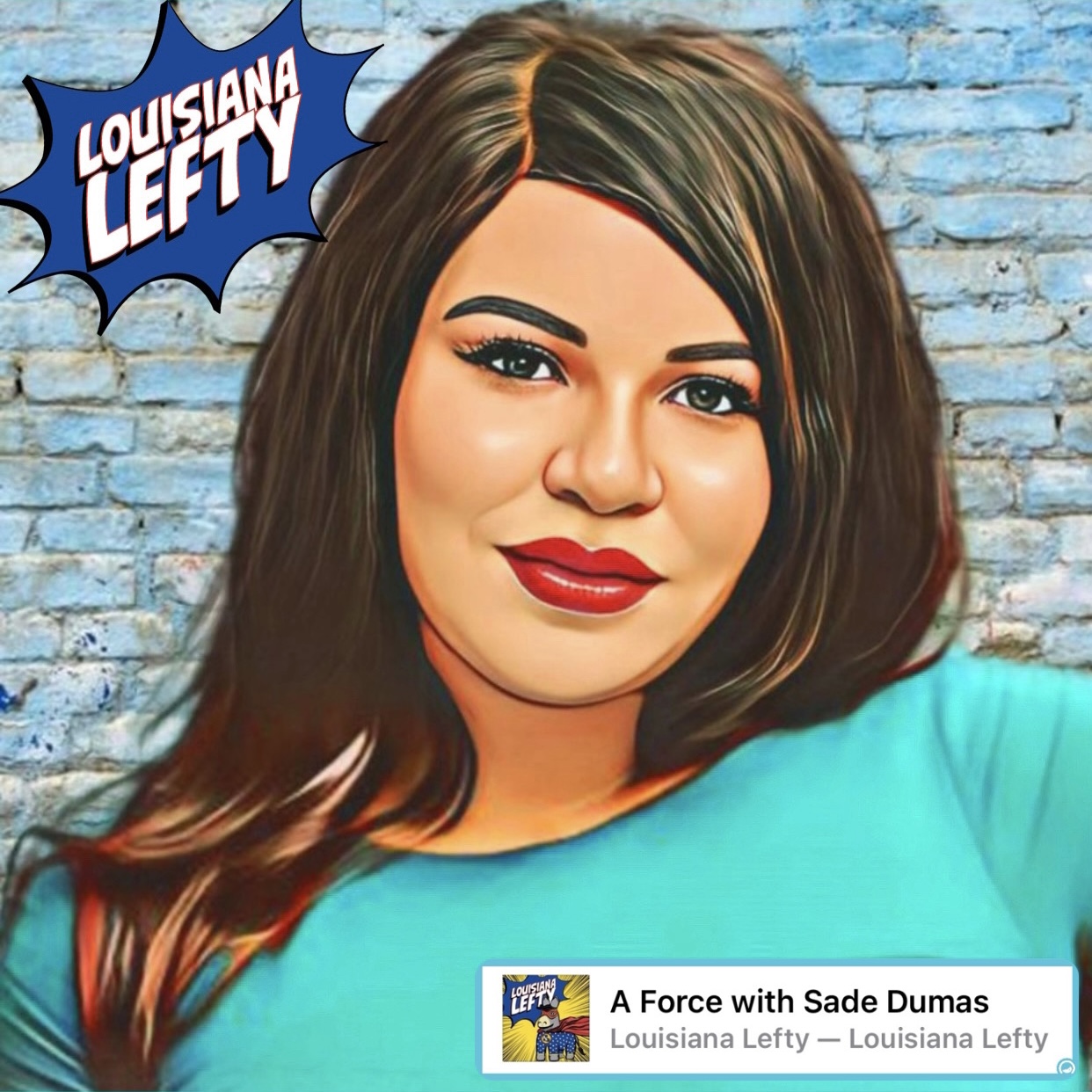 Sade Dumas, executive director of the Orleans Parish Prison Reform Coalition and chair of PAC for Justice, joins host Lynda Woolard to talk about the foundational work that goes into successful progressive change, the tug of war between Criminal Justice Reform and rising crime rates, and how to best welcome people into the movement.
Connect with OPPRC on Twitter, Facebook, Instagram, and through their website: opprcnola.org.
Find more Louisiana Lefty content on Twitter, Facebook, Instagram, and at LouisianaLefty.Rocks.
Thanks to Ben Collinsworth for producing Louisiana Lefty, Jennifer Pack of Black Cat Studios for our Super-Lefty artwork, and Thousand Dollar Car for allowing us to use their swamp pop classic, Security Guard, as the Louisiana Lefty theme song.