Action Lefty No. 7: What Comes Next?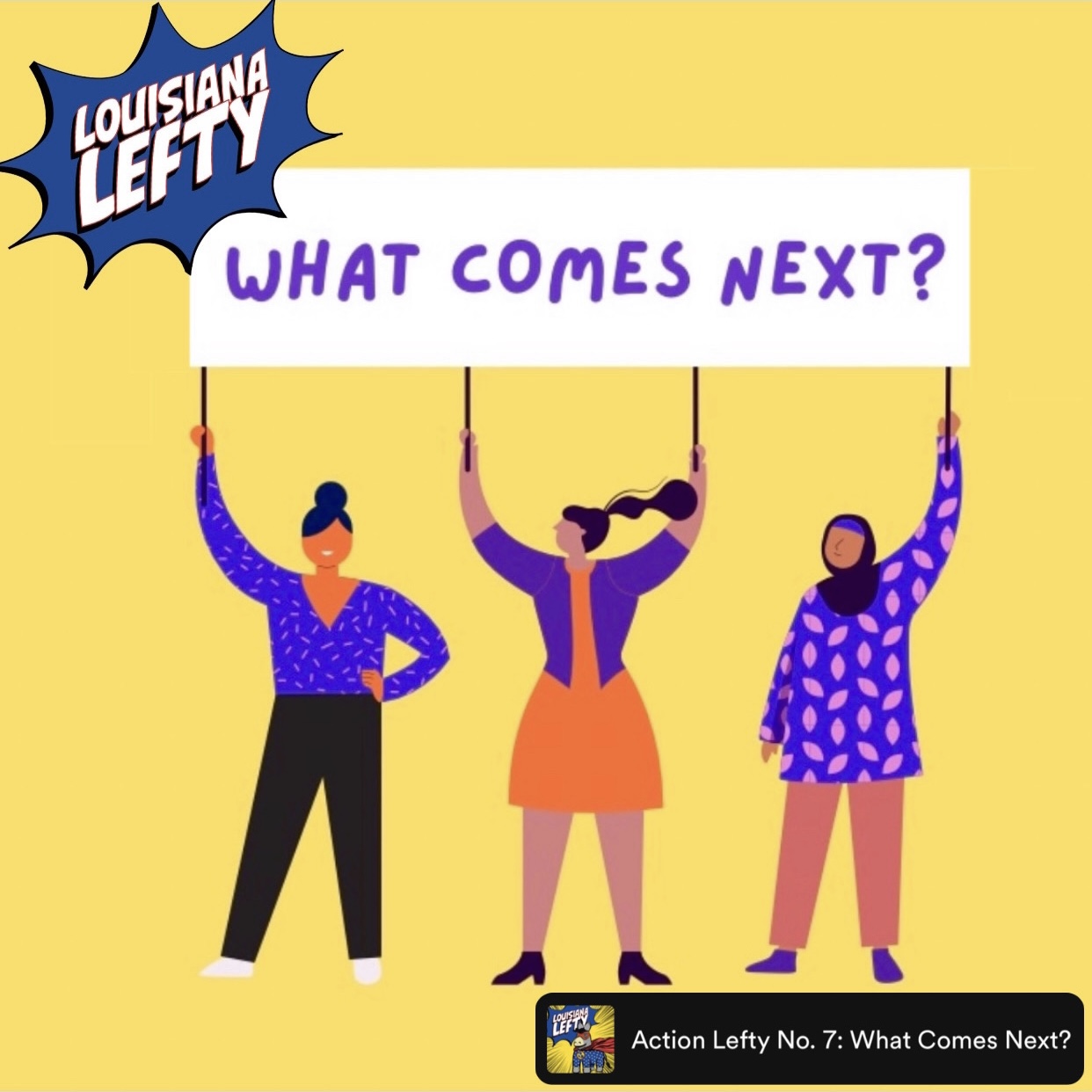 Louisiana Lefty is on summer break, but we're releasing mini-pods. This week, we've got clips from an advocacy event we did last week, based on a piece host Lynda Woolard wrote for the Bayou Brief in response to the overturn of Roe by the Supreme Court. We had Deon Haywood, Executive Director of Women with a Vision, speak about what's happening in the Reproductive Justice space in Louisiana. We had State Representative Mandie Landry address what's been going on with our legislature and in the courts. And our host spoke about ways Louisianans can contribute to Democratic wins in the midterms such that we can restore our federal protections for the people of our state, which have shielded us for years, and which we desperately need back.
Watch the full recording: What Comes Next? Advocacy Zoom
Read the article in the Bayou Brief: "A Fight Worth Having"
Find the 2022 Midterms cheat sheet here: bit.ly/BayouBrief2022Midterms
Connect with Women With A Vision: wwav-no.org
Connect with Representative Mandie Landry: mandielandry.com
Find more Louisiana Lefty content on Twitter, Facebook, Instagram, and at LouisianaLefty.Rocks.
Thanks to Ben Collinsworth for producing Louisiana Lefty, Jennifer Pack of Black Cat Studios for our Super-Lefty artwork, and Thousand Dollar Car for allowing us to use their swamp pop classic, Security Guard, as the Louisiana Lefty theme song.