4.5: Ecofuturism Vibes with Angelle Bradford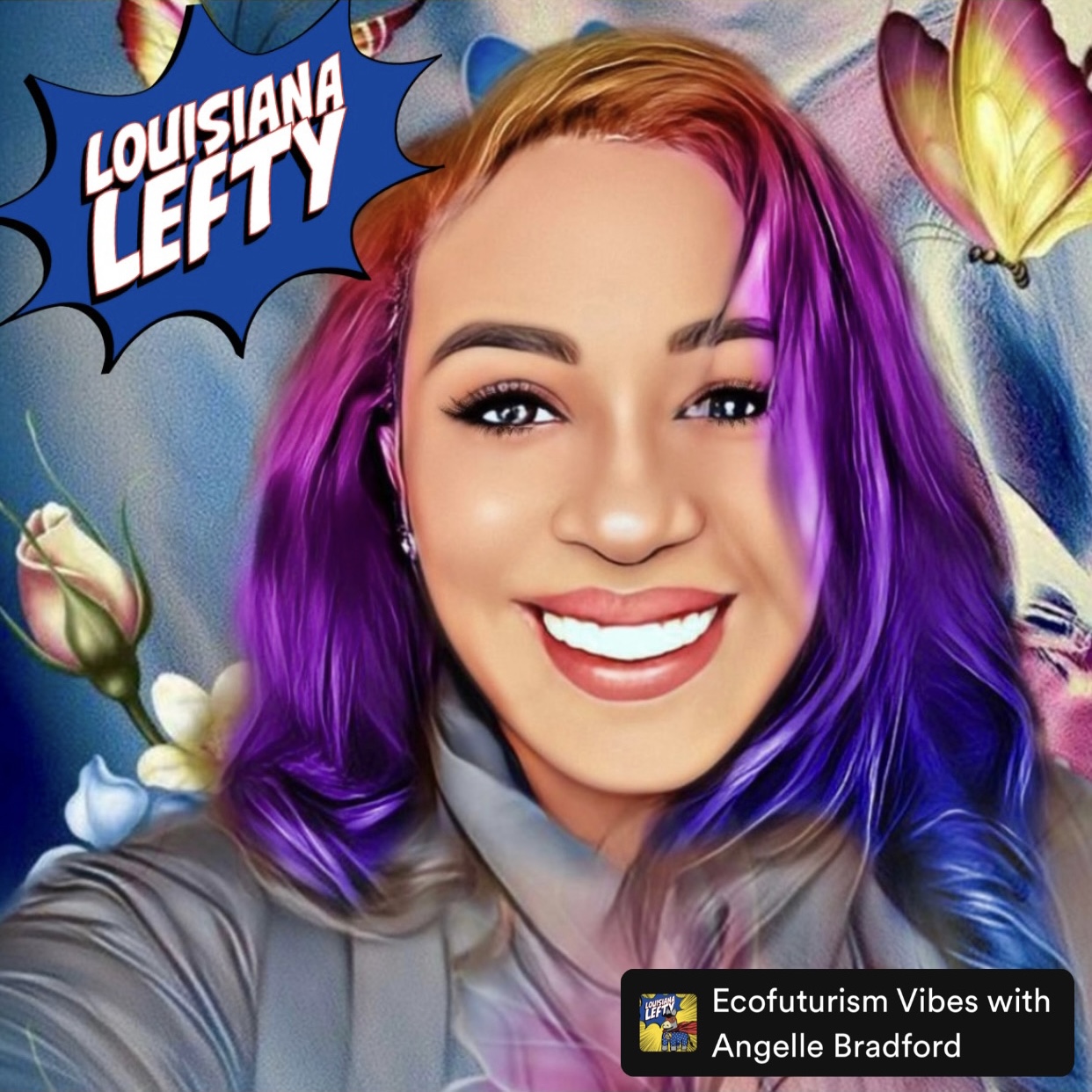 Angelle Bradford, activist and executive committee at-large member of Louisiana's Delta Chapter of the Sierra Club, joins host Lynda Woolard to discuss her work on Climate Justice and Transit Equity. We address the intersectionality of this issue, particularly in our Gulf state, with the environment, wildlife, pollution, healthcare, workers' rights, economic justice, and quality of life.
Follow the Delta Chapter of the Sierra Club on Twitter, Facebook, and Instagram.
Connect with Angelle via email.
Follow the Sierra Club's national accounts on Twitter, Facebook, and Instagram.
Sign up to volunteer with the Sierra Club on races for the midterm elections – and beyond – through their Mobilize page.
Find more Louisiana Lefty content on Twitter, Facebook, Instagram, YouTube, and at LouisianaLefty.Rocks.
Thanks to Ben Collinsworth for producing Louisiana Lefty, Jennifer Pack of Black Cat Studios for our Super-Lefty artwork, and Thousand Dollar Car for allowing us to use their swamp pop classic, Security Guard, as the Louisiana Lefty theme song.