4.6: Political Action Figure with Michael Hobbs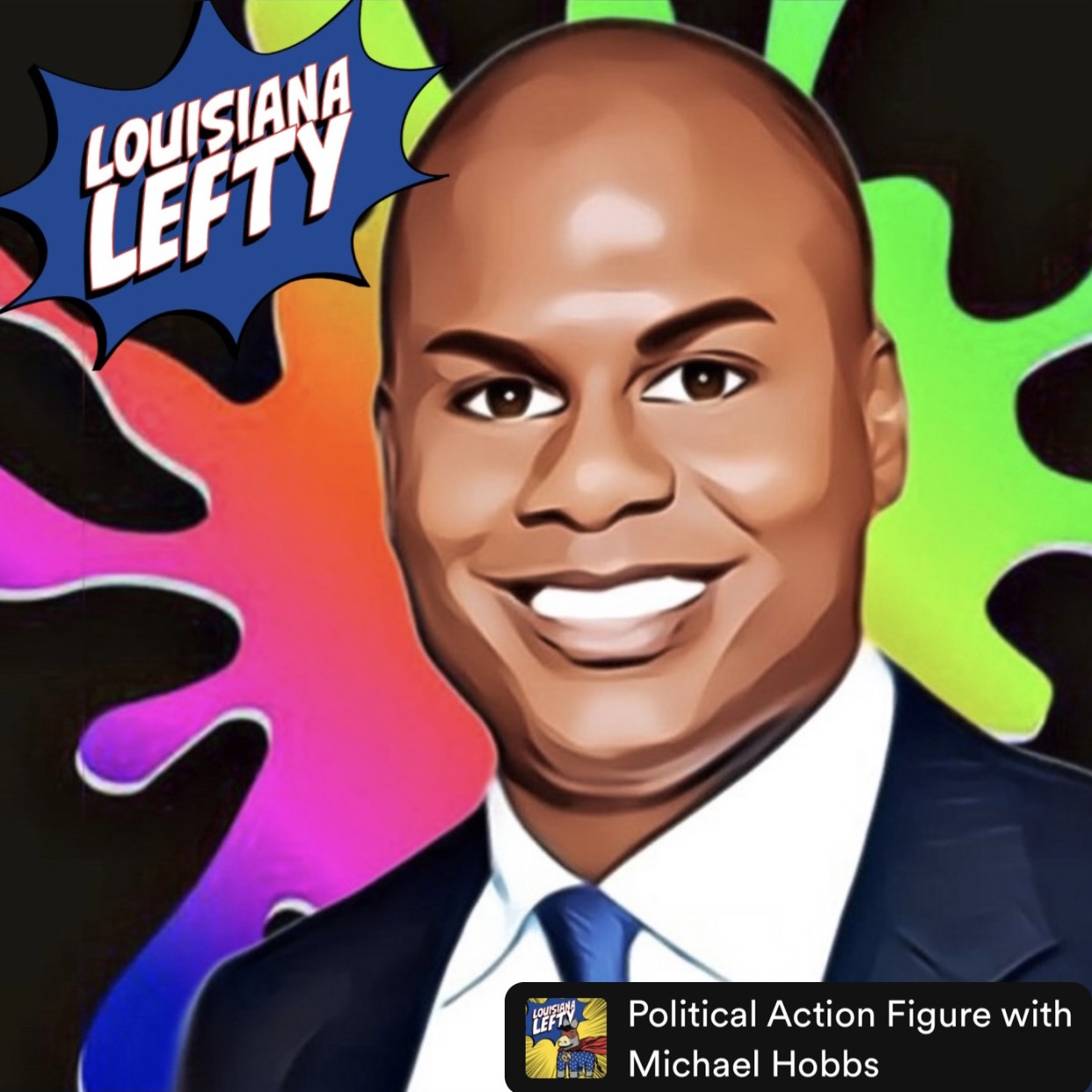 Michael Hobbs, born and raised in the Deep South, is a Marine Veteran who served in the Iraq War and a political operative currently working to combat partisan and racial gerrymandering in Ohio. Between those two plot points in his life story, he's been involved in Democratic campaigns in both Ohio and the great state of Louisiana as everything from field organizer to campaign manager. On this episode of Louisiana Lefty, he joins host Lynda Woolard to offer a fresh perspective on the Louisiana political landscape, to share lessons learned working outside the state, and to assert that the time is ripe to make Democratic investments in the American South.
Connect with Michael Hobbs on Facebook.
For more information on the national groups Michael has worked with, check out Tom Steyer's youth voting organization Next Gen America and Eric Holder's redistricting organization All On The Line.
Find more Louisiana Lefty content on Twitter, Facebook, Instagram, YouTube, and at LouisianaLefty.Rocks.
Thanks to Ben Collinsworth for producing Louisiana Lefty, Jennifer Pack of Black Cat Studios for our Super-Lefty artwork, and Thousand Dollar Car for allowing us to use their swamp pop classic, Security Guard, as the Louisiana Lefty theme song.