4.9: Shredding Disinformation with Sam Spitale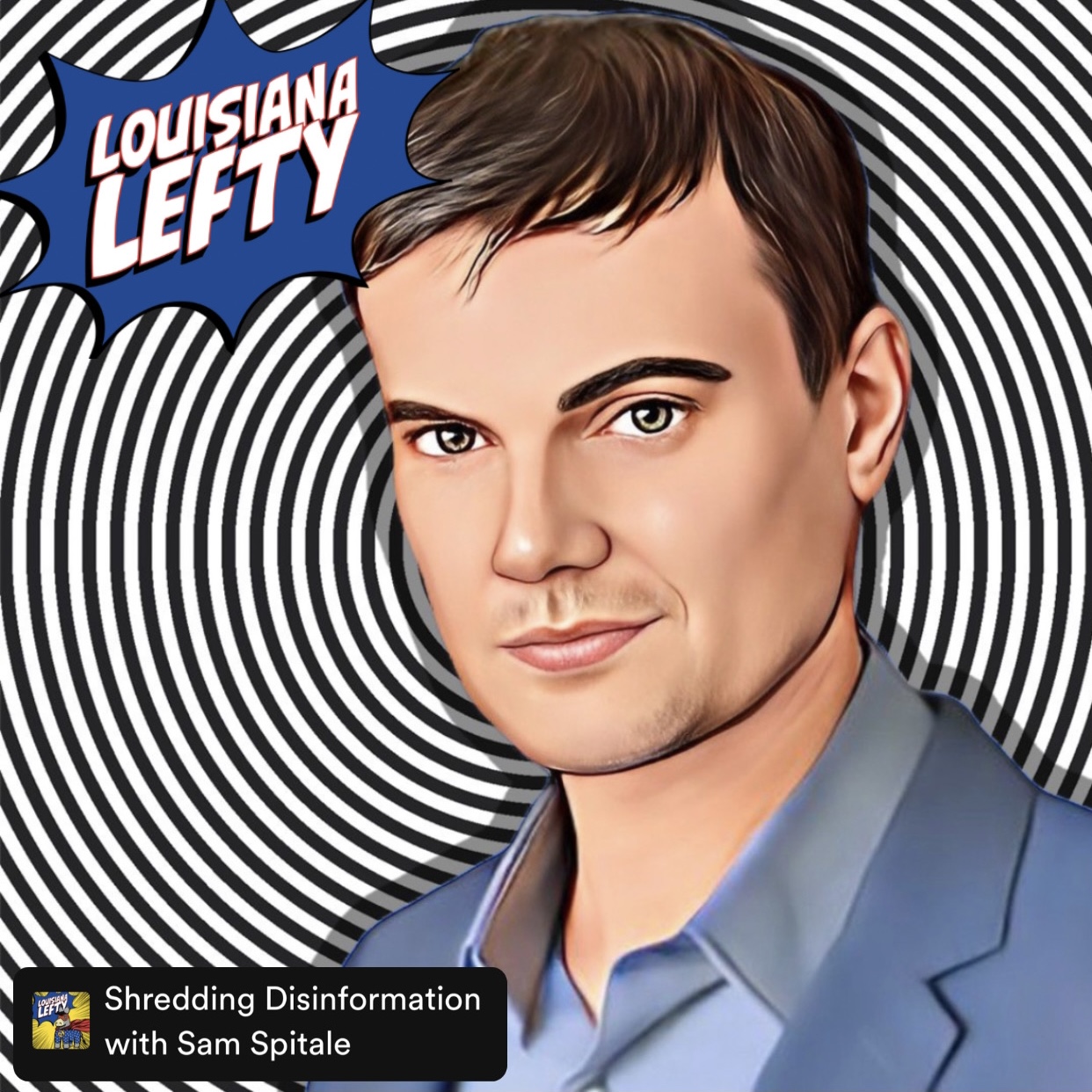 On this episode, Louisiana author Sam Spitale joins host Lynda Woolard to talk about his brand new book, How to Win the War on Truth. This illustrated guide blends together politics, history, and psychology, as well as insights on the forces of power and media literacy, to create a roadmap for Americans to become better informed voters and better purveyors of truth.
Buy How to Win the War on Truth through Quirk Books.
Follow Sam on social media:
Watch the documentaries mentioned in the podcast:
Find other books mentioned in the podcast:
Suggested in How to Win the War on Truth, and recommended by Louisiana Lefty: The Harvard Implicit Bias Tests
Find more Louisiana Lefty content on Twitter, Facebook, Instagram, YouTube, and at LouisianaLefty.Rocks.
Thanks to Ben Collinsworth for producing Louisiana Lefty, Jennifer Pack of Black Cat Studios for our Super-Lefty artwork, and Thousand Dollar Car for allowing us to use their swamp pop classic, Security Guard, as the Louisiana Lefty theme song.