1.4: Organizers Assemble… Six Feet Apart with Naima Savage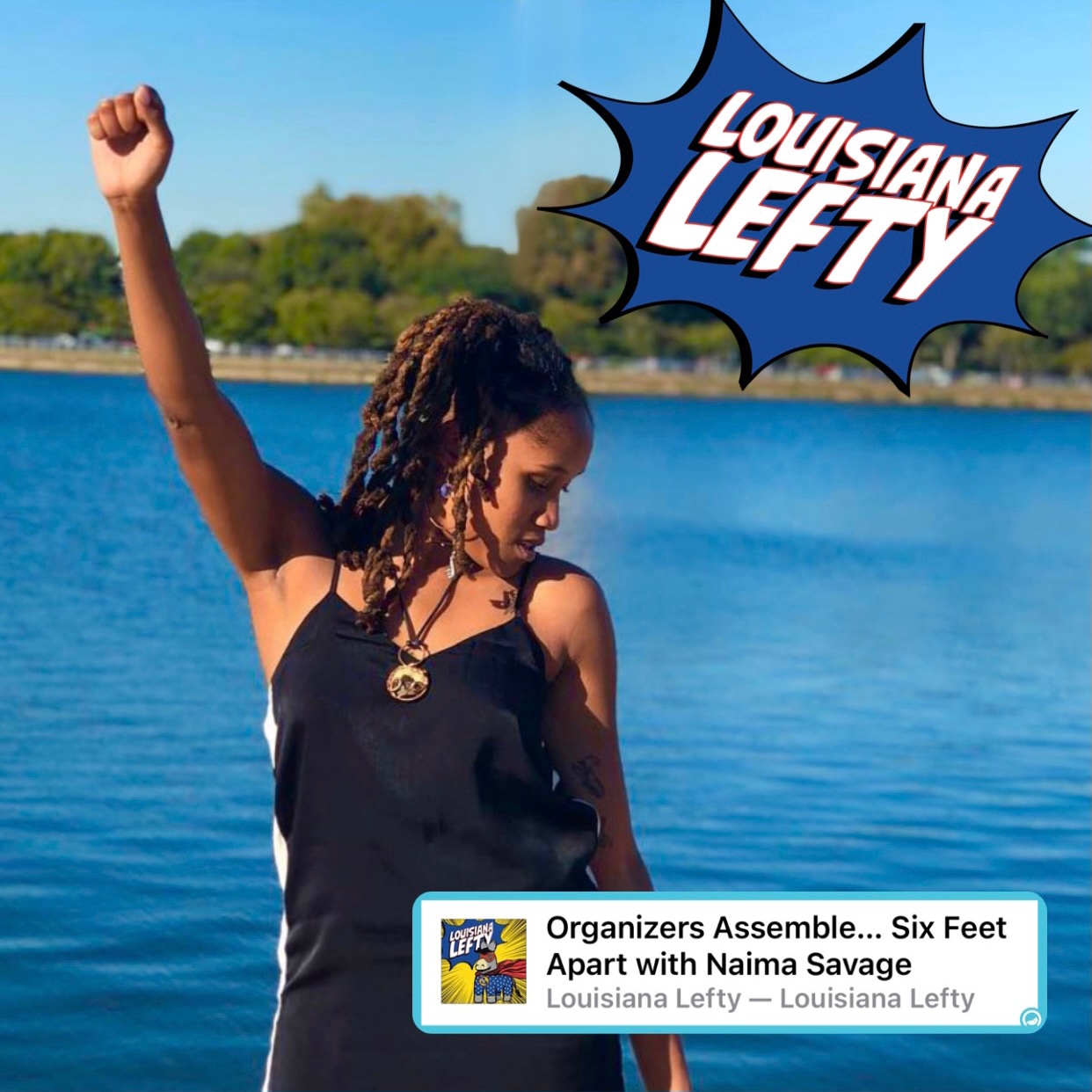 Naima Savage, our inaugural Louisiana Organizer of the Month, joins host Lynda Woolard for a conversation highlighting the importance of the organizing craft, celebrating the ingenuity and thoughtfulness that have allowed organizers to continue the work during a pandemic, and rightfully elevating them to superhero status.
You can connect to Naima's work at stepuplouisiana.org
Nominate your favorite Louisiana organizer for recognition here: bit.ly/louisianaorganizers
To see all our Organizers of the Month, follow @LouisianaLefty on Facebook, Twitter, and Instagram.
Thanks to Ben Collinsworth for producing Louisiana Lefty, Jennifer Pack of Black Cat Studios for creating our Super-Lefty artwork, and Thousand Dollar Car for allowing us to use their swamp pop classic, Security Guard, as the Louisiana Lefty theme song.