5.10: Local Power with Corinne Green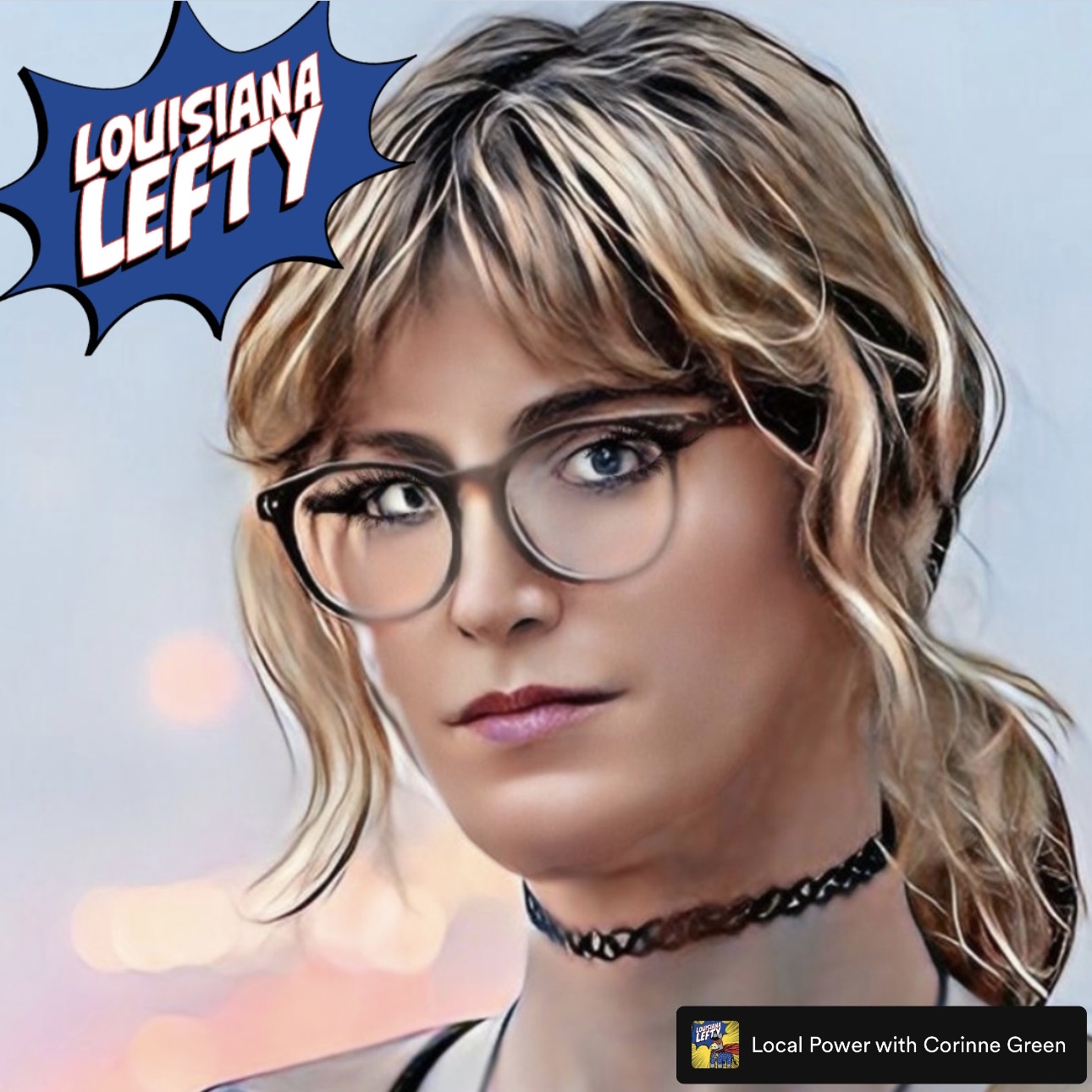 On this episode, Corinne Green, policy and legislative strategist for Equality Federation joins host Lynda Woolard to talk about the legislative attacks on LGBTQ+ communities, and the Transgender community specifically, in Louisiana and red states across the country.
Connect with LGBTQ+ support groups through the links below:
Louisiana Trans Advocates: https://www.latransadvocates.org
LocALL: https://www.latransadvocates.org/locall
Equality Federation: https://www.equalityfederation.org
Parents and Friends of Lesbians and Gays: https://pflag.org
Find more Louisiana Lefty content on Twitter, Facebook, Instagram, YouTube, and at LouisianaLefty.Rocks.
Thanks to Ben Collinsworth for producing Louisiana Lefty, Jennifer Pack of Black Cat Studios for our Super-Lefty artwork, and Thousand Dollar Car for allowing us to use their swamp pop classic, Security Guard, as the Louisiana Lefty theme song.