5.3: For Honor, For Legacy, For Louisiana with Ciara Hart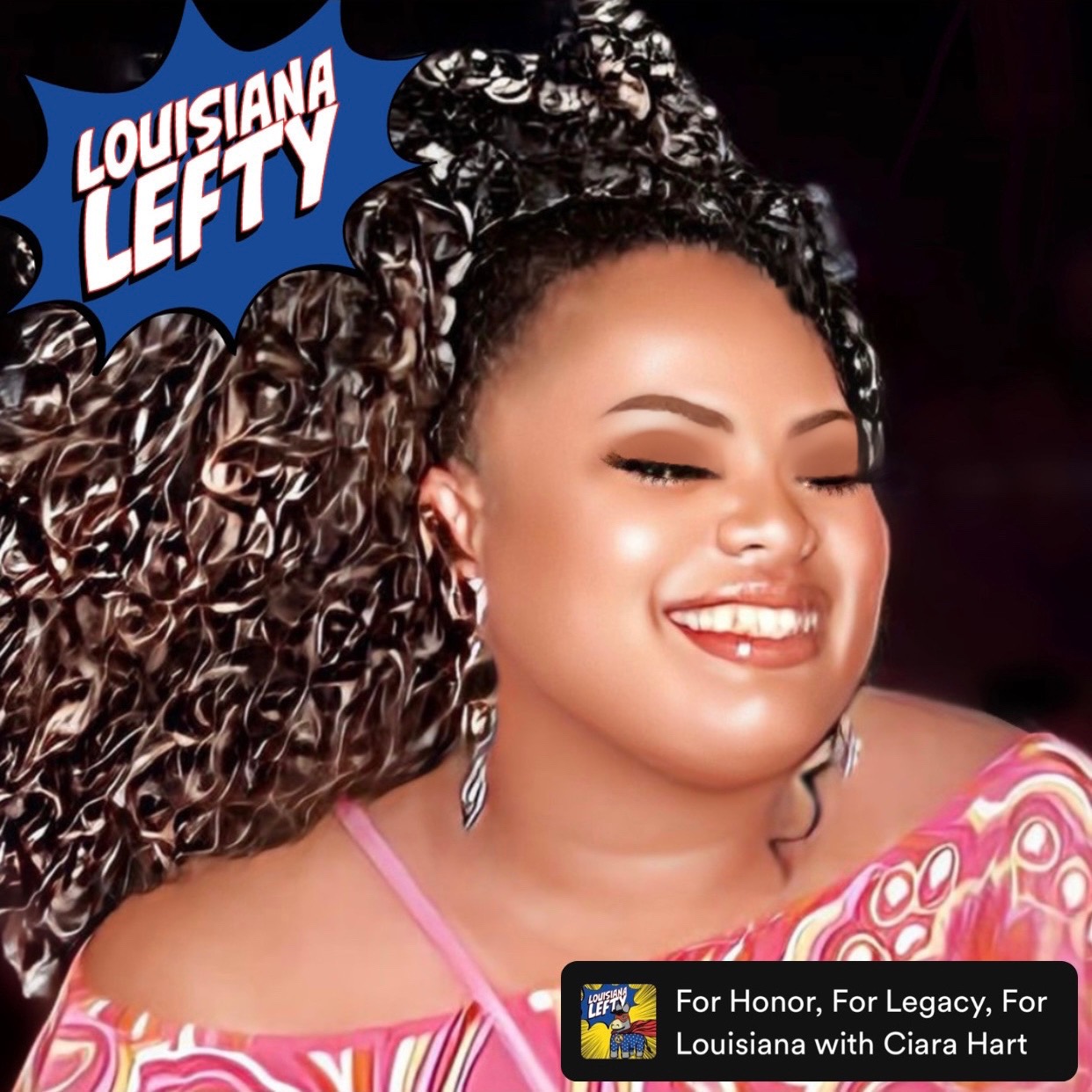 On this episode, host Lynda Woolard speaks with Ciara Hart, chair of the Young Democrats of Louisiana (YDL), organizing chair of the Environmental Caucus for the Young Democrats of America (YDA), Democratic State Central Committee member, Lift Louisiana Advisory Board member, and former candidate for the Louisiana State Board of Elementary and Secondary Education (BESE). Their conversation focuses on the issues that most concern young voters, the current state of the Louisiana Democratic Party, and the opportunities Young Democrats can bring to both those situations in our state.
Find Ciara on Facebook, Twitter, and Instagram.
Follow YDL on Facebook, Twitter, and Instagram.
Get more information on the Young Democrats of Louisiana at GeauxDems.org.
Find more Louisiana Lefty content on Twitter, Facebook, Instagram, YouTube, and at LouisianaLefty.Rocks.
Thanks to Ben Collinsworth for producing Louisiana Lefty, Jennifer Pack of Black Cat Studios for our Super-Lefty artwork, and Thousand Dollar Car for allowing us to use their swamp pop classic, Security Guard, as the Louisiana Lefty theme song.