5.6: The Nexus Episode with Davante Lewis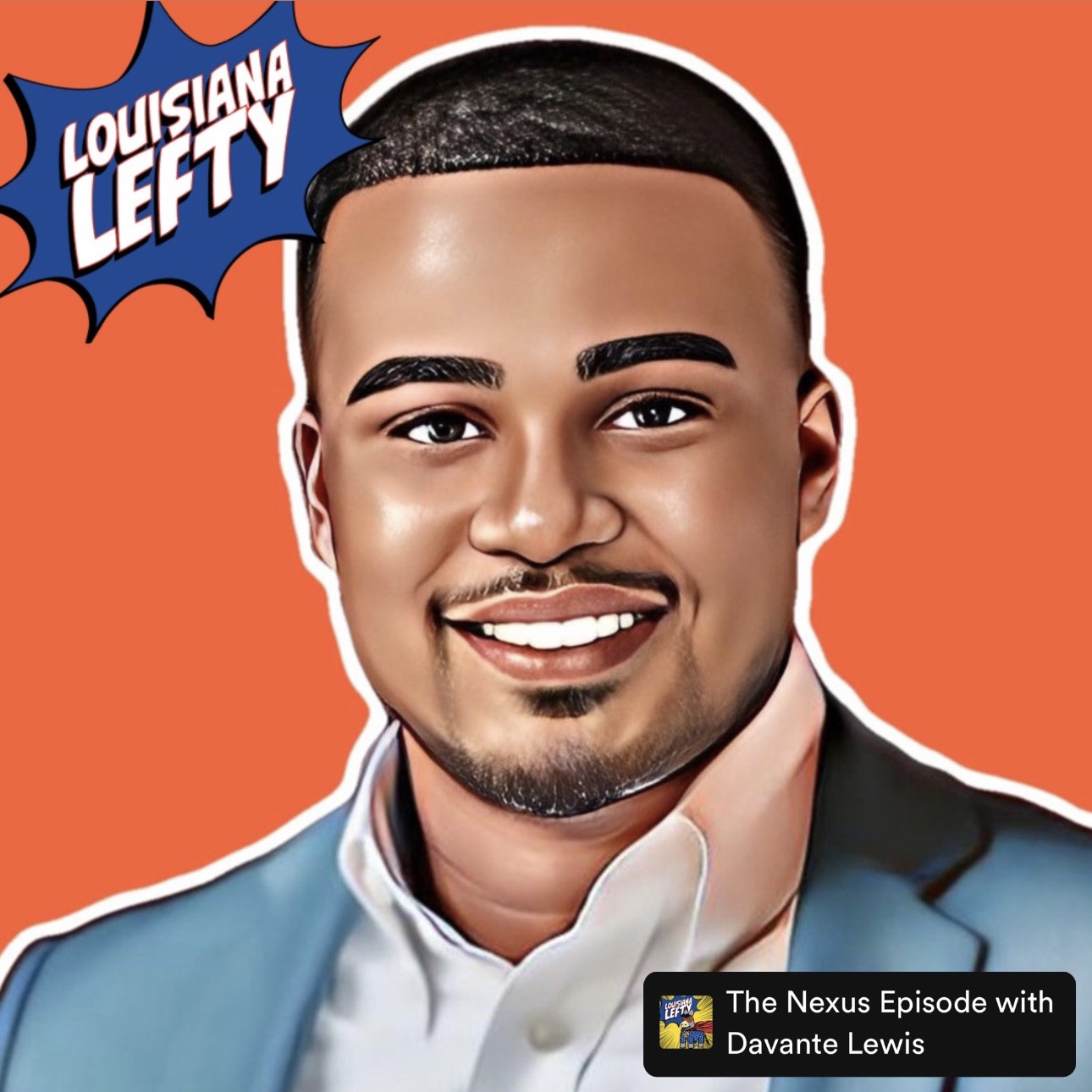 On this episode, newly elected Louisiana Public Service Commissioner Davante Lewis speaks with Lynda Woolard about his 2022 campaign, his runoff victory, and his first 100 days in office.
Listen to Davante's first appearance on the podcast from Season One of Louisiana Lefty: Run Before You Walk.
Connect with Davante on Twitter, Facebook, and Instagram.
Sign up to get emails from Davante via his website.
Find more Louisiana Lefty content on Twitter, Facebook, Instagram, YouTube, and at LouisianaLefty.Rocks.
Thanks to Ben Collinsworth for producing Louisiana Lefty, Jennifer Pack of Black Cat Studios for our Super-Lefty artwork, and Thousand Dollar Car for allowing us to use their swamp pop classic, Security Guard, as the Louisiana Lefty theme song.