5.7: The Senator's Gambit with Joel Emerson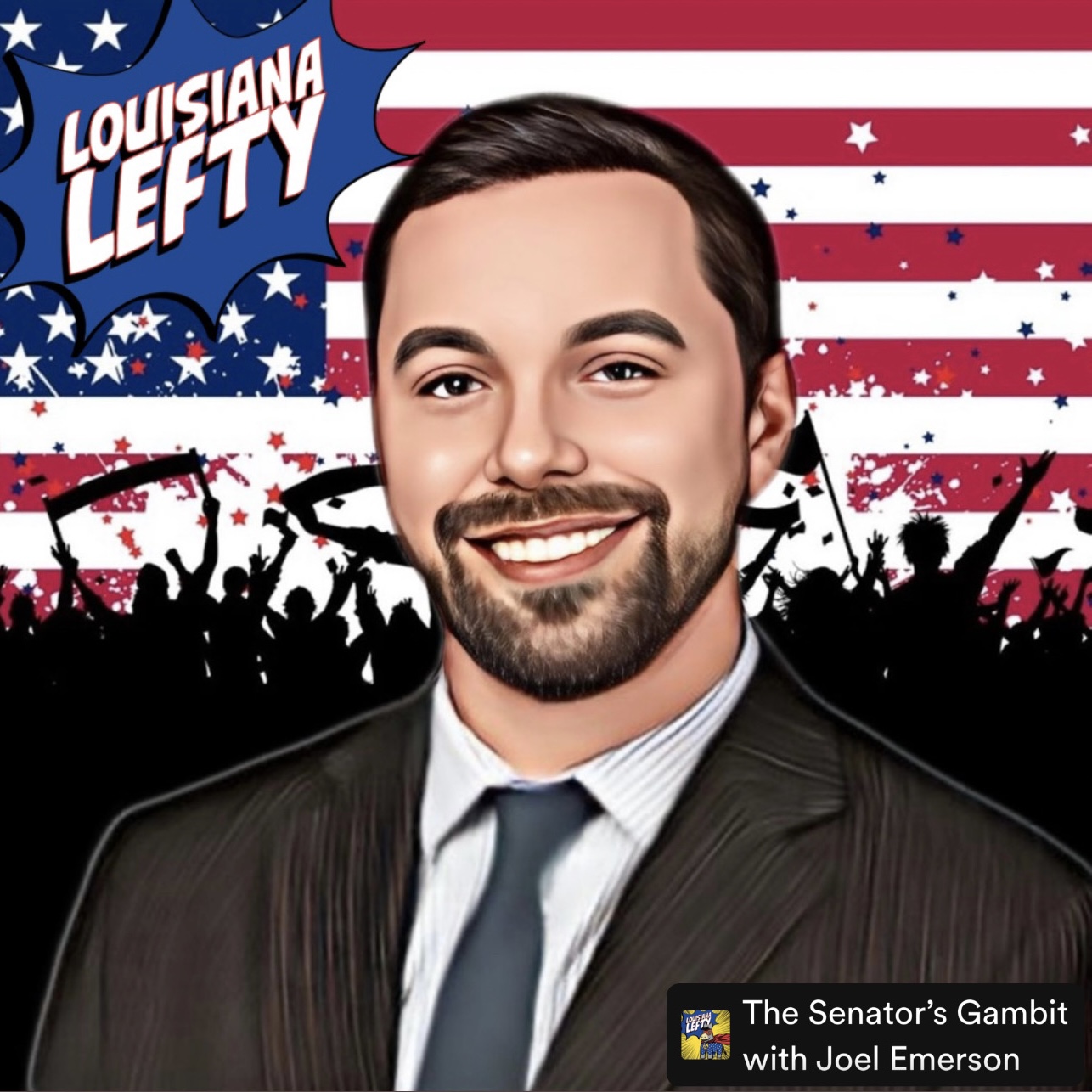 On this episode, Joel Emerson, former statewide organizing director for Mary Landrieu's coordinated campaign in 2014, joins host Lynda Woolard to talk about the lessons for Louisiana Democrats from that election. Joel also talks about the work he's doing today with the Universe app for local progressive candidates, and the new Louisiana 501(c)(4): People, Power, and Light.
Find Joel on LinkedIn.
Check out the Universe app.
Schedule a Universe demo with Joel.
Contact Joel about People, Power, and Light at peoplepowerandlight@gmail.com.
Nominate an organizer to be a future Organizer of the Month.
See all our past Organizers of the Month on the Bayou Brief gallery page.
Find more Louisiana Lefty content on Twitter, Facebook, Instagram, YouTube, and at LouisianaLefty.Rocks.
Thanks to Ben Collinsworth for producing Louisiana Lefty, Jennifer Pack of Black Cat Studios for our Super-Lefty artwork, and Thousand Dollar Car for allowing us to use their swamp pop classic, Security Guard, as the Louisiana Lefty theme song.