6.4: Man of Steel with Shawn Wilson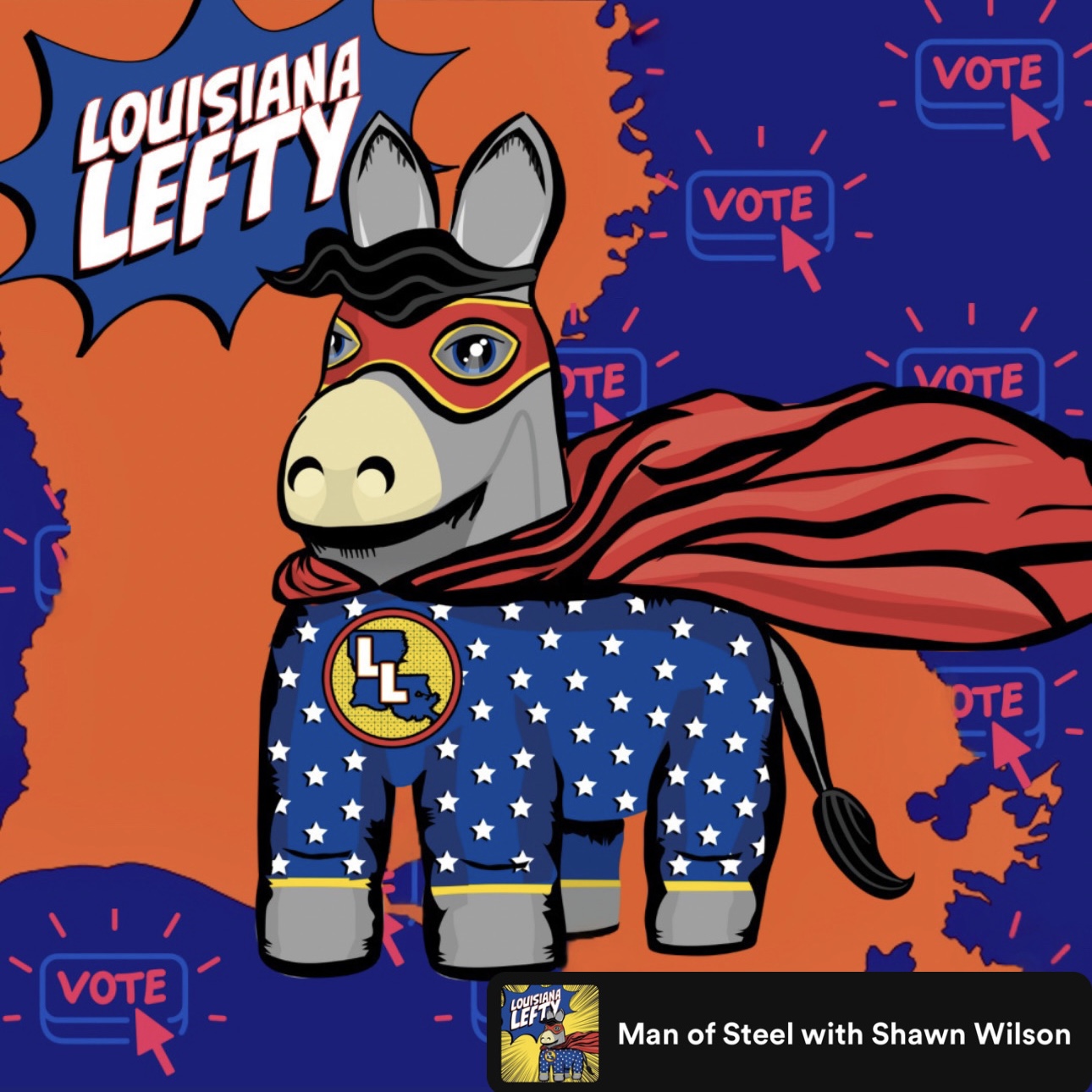 On this episode, Democratic candidate for governor, Shawn Wilson, speaks with host Lynda Woolard about his lifetime of leadership preparing him for this moment. As Dr. Wilson tells it, public service is his ministry, and he's framed his campaign from Day One as a Bridge Builder, who can not only accomplish the literal work of government administration, but can also bring people together and cut through the divisions that so often hinder progress in our state.
Connect with Shawn Wilson via his campaign.
Learn more: https://www.wilsonforla.com
Get involved: https://www.wilsonforla.com/take-action
Donate: https://secure.actblue.com/donate/sw-web
Follow Shawn Wilson on Facebook, Twitter, Instagram, and TikTok.
Thanks to Ben Collinsworth for producing Louisiana Lefty, Jennifer Pack of Black Cat Studios for our Super-Lefty artwork, and Thousand $ Car for allowing us to use their swamp pop classic, Security Guard, as the Louisiana Lefty theme song.