6.6: Building Heroes with Liz McCartney & Zack Rosenburg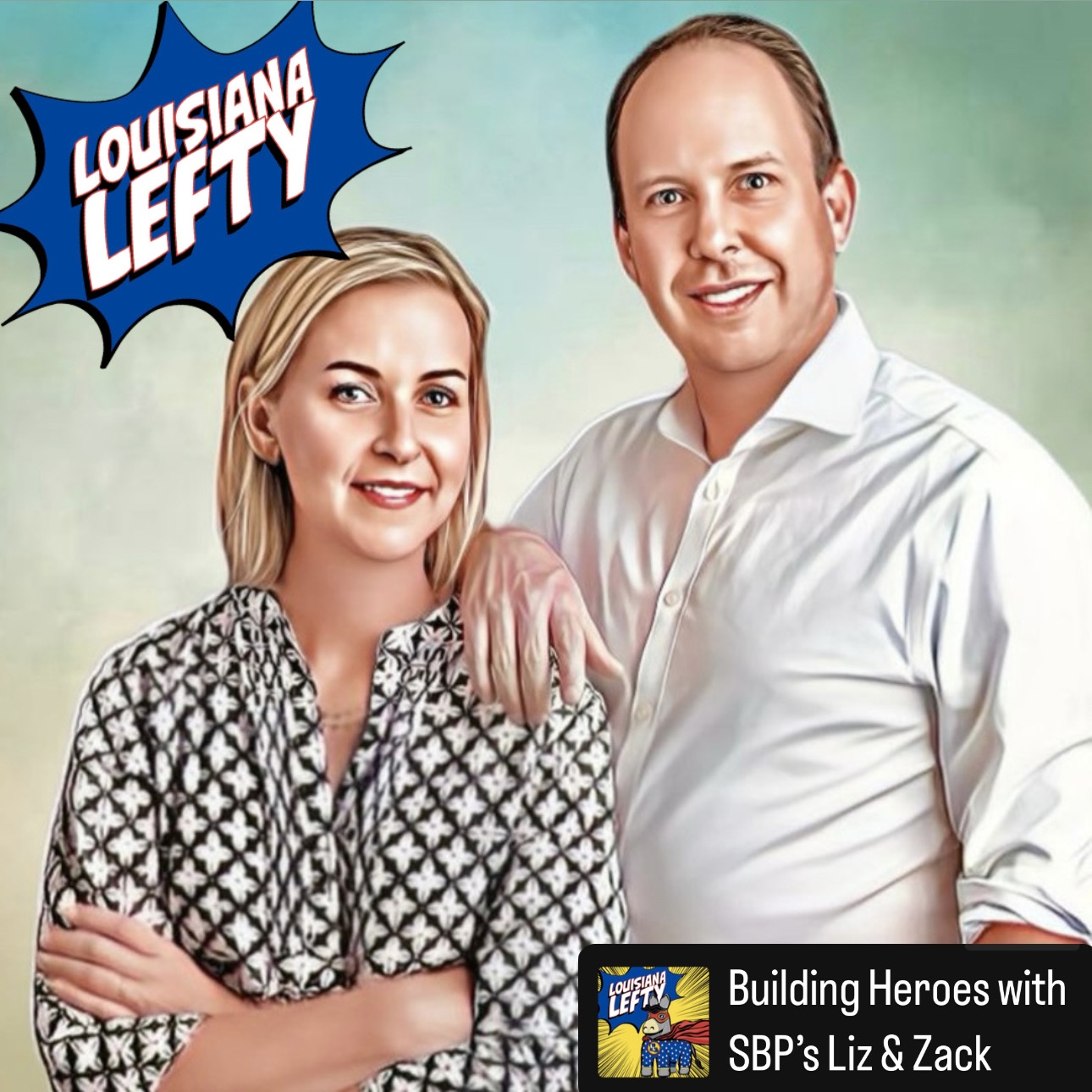 Host Lynda Woolard sits down with the co-founders of SBP, Liz McCartney and Zack Rosenburg. This wife and husband team started their organization as the St. Bernard Project to help rebuild after Hurricane Katrina and the Federal Flood of 2005 destroyed so much of the New Orleans region of the Gulf Coast. Today, SBP works throughout the United States, with a stated goal of reducing the time between disaster and recovery. Their work has expanded beyond the important mission of rebuilding individual homes to a wide-ranging approach towards disaster preparedness and recovery, which includes their five interventions: Build, Share, Prepare, Advise, and Advocate.
Get more information on SBP from their website: sbpusa.org
Donate to or volunteer with SBP.
Read about SBP in the Grist: What happens when America's flood insurance market goes underwater?
Thanks to Ben Collinsworth for producing Louisiana Lefty, Jennifer Pack of Black Cat Studios for our Super-Lefty artwork, and Thousand $ Car for allowing us to use their swamp pop classic, Security Guard, as the Louisiana Lefty theme song.