1.9: Warrior Strength and Endless Compassion with Mandie Landry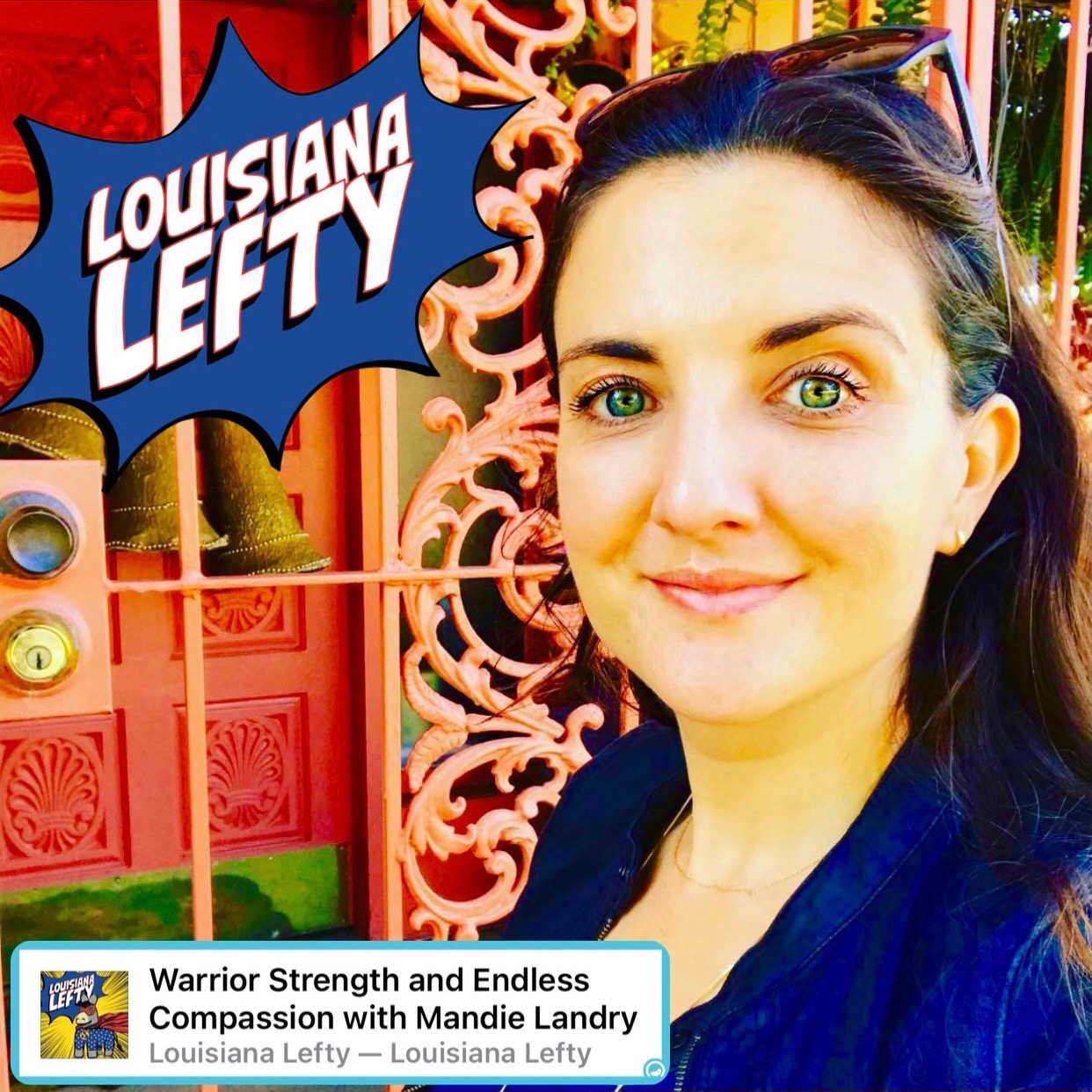 Louisiana State Representative, Mandie Landry, talks to host, Lynda Woolard, about the extra hurdles women candidates face, the importance of having progressive representation in Baton Rouge, and the long game strategy Democrats must maintain to make progress in Louisiana.
You can connect to Rep. Landry's work by following @votelandry on Twitter and Instagram.
To watch the Louisiana legislature during session, find daily agendas, and search for filed bills, go to legis.la.gov
Thanks to Ben Collinsworth for producing Louisiana Lefty, Jennifer Pack of Black Cat Studios for creating our Super-Lefty artwork, and Thousand Dollar Car for allowing us to use their swamp pop classic, Security Guard, as the Louisiana Lefty theme song.