Action Lefty No. 5: The Watcher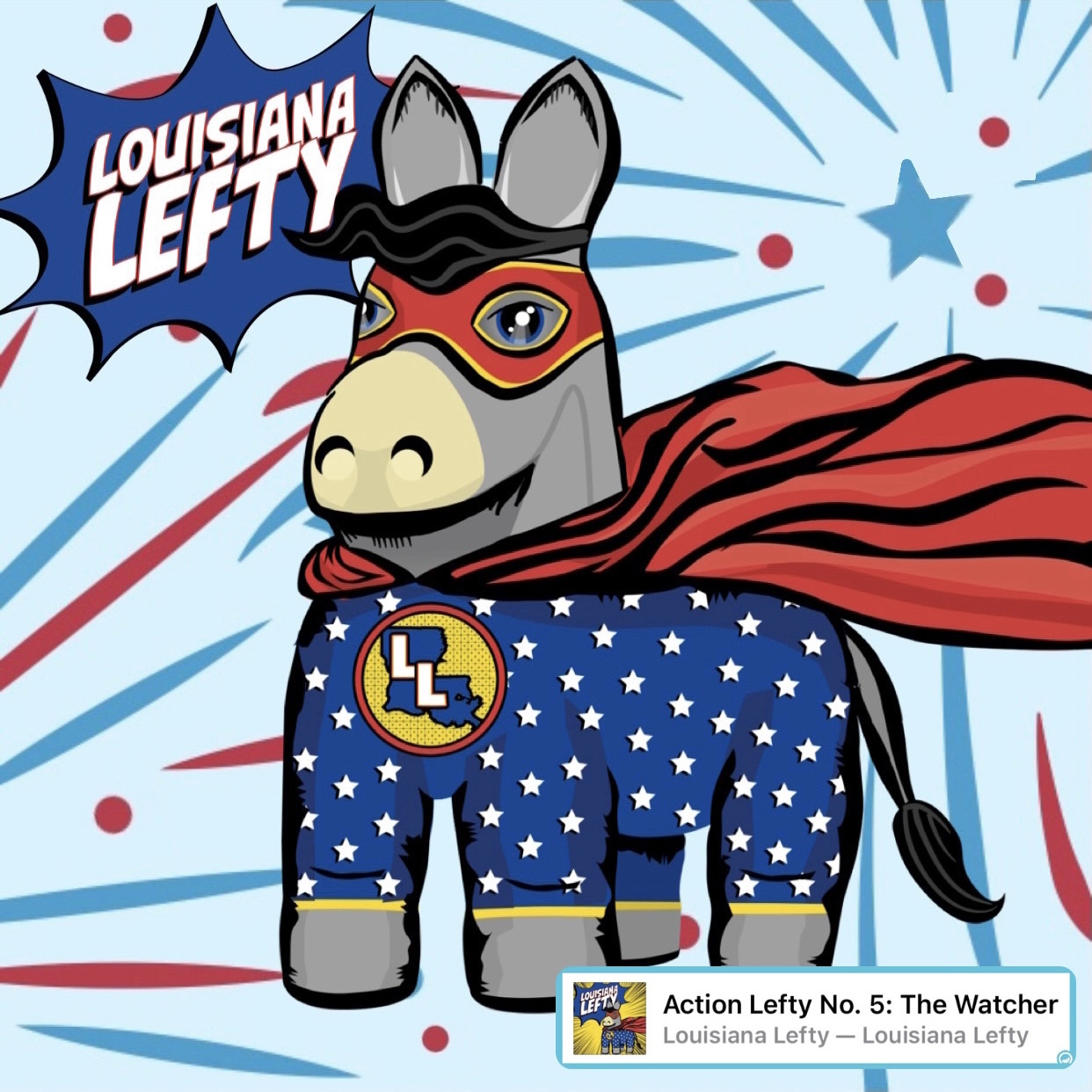 Louisiana Lefty is on winter break this month, but we're still releasing Action Lefty mini-pods.
This week, host Lynda Woolard goes over the resources available on our website: LouisianaLefty.Rocks
Any missed podcast episodes can be found on our Archives page.
We continue to add to the Watch, Read, and Listen Lists on our Recommended Resources page.
As we hit the first anniversary of the January 6th Insurrection, we particularly recommend watching The Brainwashing of My Dad documentary as essential viewing to understand the right-wing forces we are facing.
The Contact page contains both the link to the Organizer of the Month Gallery and the link to our form to nominate your favorite Louisiana organizer for future recognition.
Follow @LouisianaLefty on Twitter, Instagram, and Facebook for more content!
Thanks to Ben Collinsworth for producing Louisiana Lefty, Jennifer Pack of Black Cat Studios for our Super-Lefty artwork, and Thousand Dollar Car for allowing us to use their swamp pop classic, Security Guard, as the Louisiana Lefty theme song.