Action Lefty No. 9: Use Every Trick Arrow in your Quiver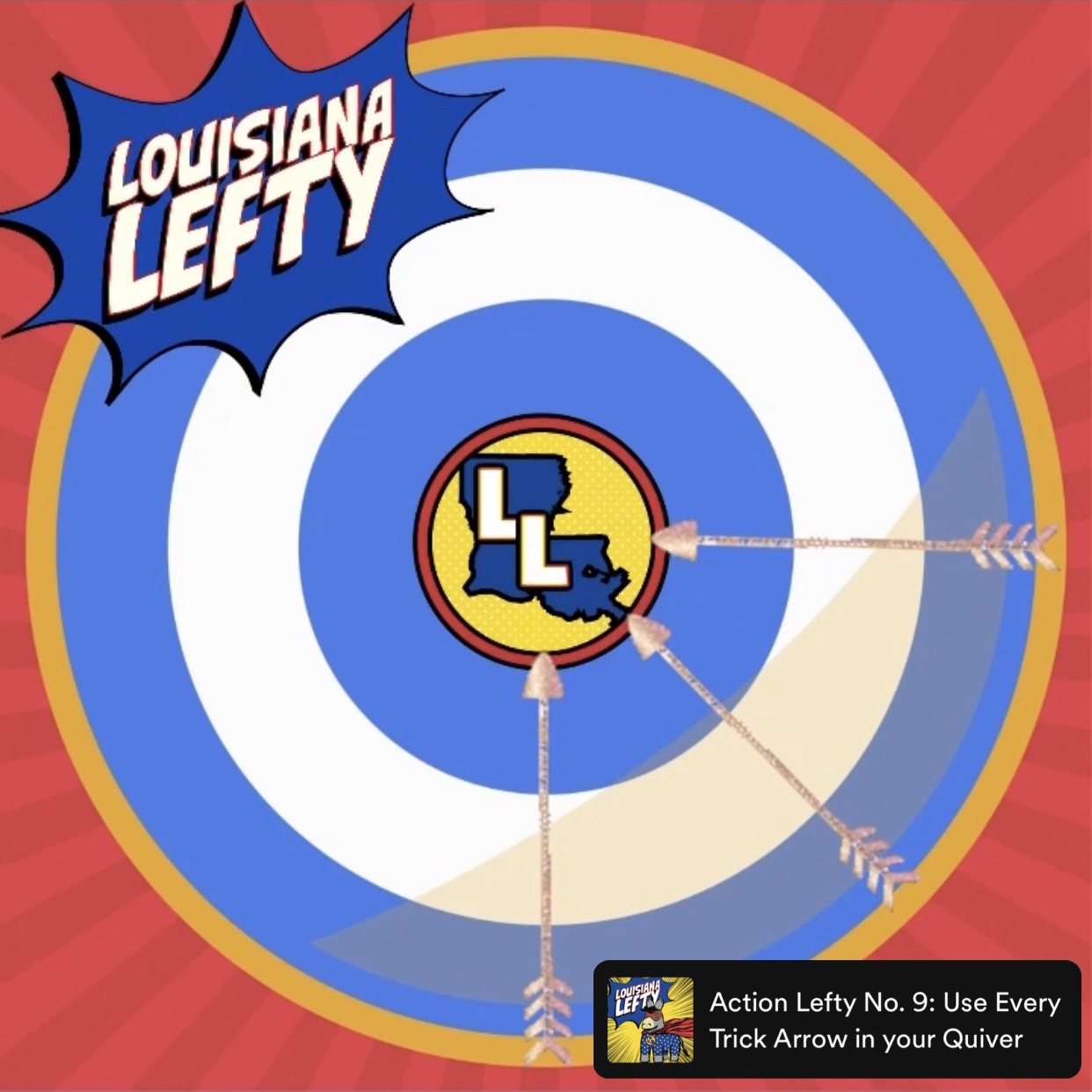 Louisiana Lefty is on winter break this month, but we're still releasing Action Lefty mini-pods. This week, host Lynda Woolard goes over some of the simple ways – besides phone banking and text banking – you can use your smartphone to help your favorite candidate.
Make sure you are following Louisiana Lefty on your favorite podcast platform, and help us reach more listeners by giving us a 5 star rating and review where available.
Find more Louisiana Lefty content on Twitter, Facebook, Instagram, YouTube, and at LouisianaLefty.Rocks.
Thanks to Ben Collinsworth for producing Louisiana Lefty, Jennifer Pack of Black Cat Studios for our Super-Lefty artwork, and Thousand Dollar Car for allowing us to use their swamp pop classic, Security Guard, as the Louisiana Lefty theme song.