4.8: Criminal Justice League with Chris Pourciau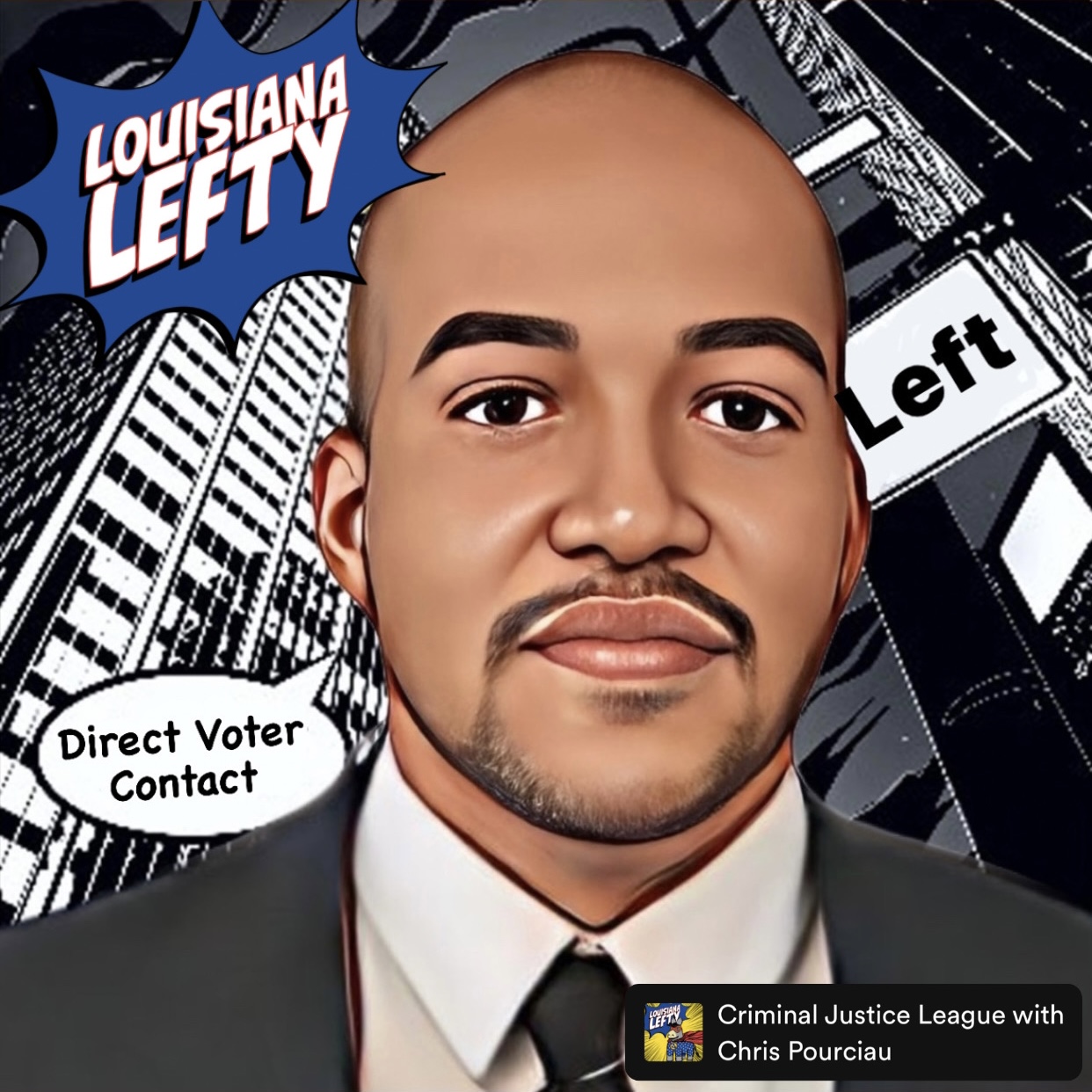 Chris Pourciau is a Criminal Justice Reform advocate and political operative who led efforts to pass Constitutional Amendment 2 in 2018 for the Unanimous Jury Coalition as Deputy Campaign Manager. On this episode, he talks to host Lynda Woolard, who joined his team in the final months of that campaign to manage their statewide field efforts. Continuing Louisiana Lefty's study of UJC, Chris and Lynda dig deeper into every aspect of the campaign to illuminate what made it successful and further illustrate why it should be a model for Democratic candidates and causes of the Left in the Deep South.
While we're releasing this episode on a day when the nation is heading to the polls for one of the biggest elections of our lifetimes, the podcast isn't focusing on that, because our goal is to create evergreen content as a roadmap for long term progressive organizing. The big takeaway, once again, is that the work towards future victories is a year-round, multi-year effort. There are no shortcuts. There is no magic. But if you're doing it right, within that work, you'll find camaraderie, joy, and glimmers of progress.
Connect with Chris on Twitter, Facebook, and Instagram.
Connect with New Orleans Rising PAC on Twitter, Facebook and Instagram.
Watch Let Me Find Out (VOTE! Yes on 2) Remix featuring 5th Ward Weebie, directed by BMike.
Watch Which Side Are You On (Yes on 2 version) by ani difranco.
Find more info on the constitutional amendment and the people who worked to get it passed:
The Unanimous Jury Coalition on Facebook
Yes on Amendment 2 on Facebook
Louisiana Lefty episode with J.P. Morrell on passing the Unanimous Juries amendment out of the legislature: S1:E13 Reform Without Fear with J.P. Morrell
Find more Louisiana Lefty content on Twitter, Facebook, Instagram, YouTube, and at LouisianaLefty.Rocks.
Thanks to Ben Collinsworth for producing Louisiana Lefty, Jennifer Pack of Black Cat Studios for our Super-Lefty artwork, and Thousand Dollar Car for allowing us to use their swamp pop classic, Security Guard, as the Louisiana Lefty theme song.