Action Lefty No. 8: Decarcerate Louisiana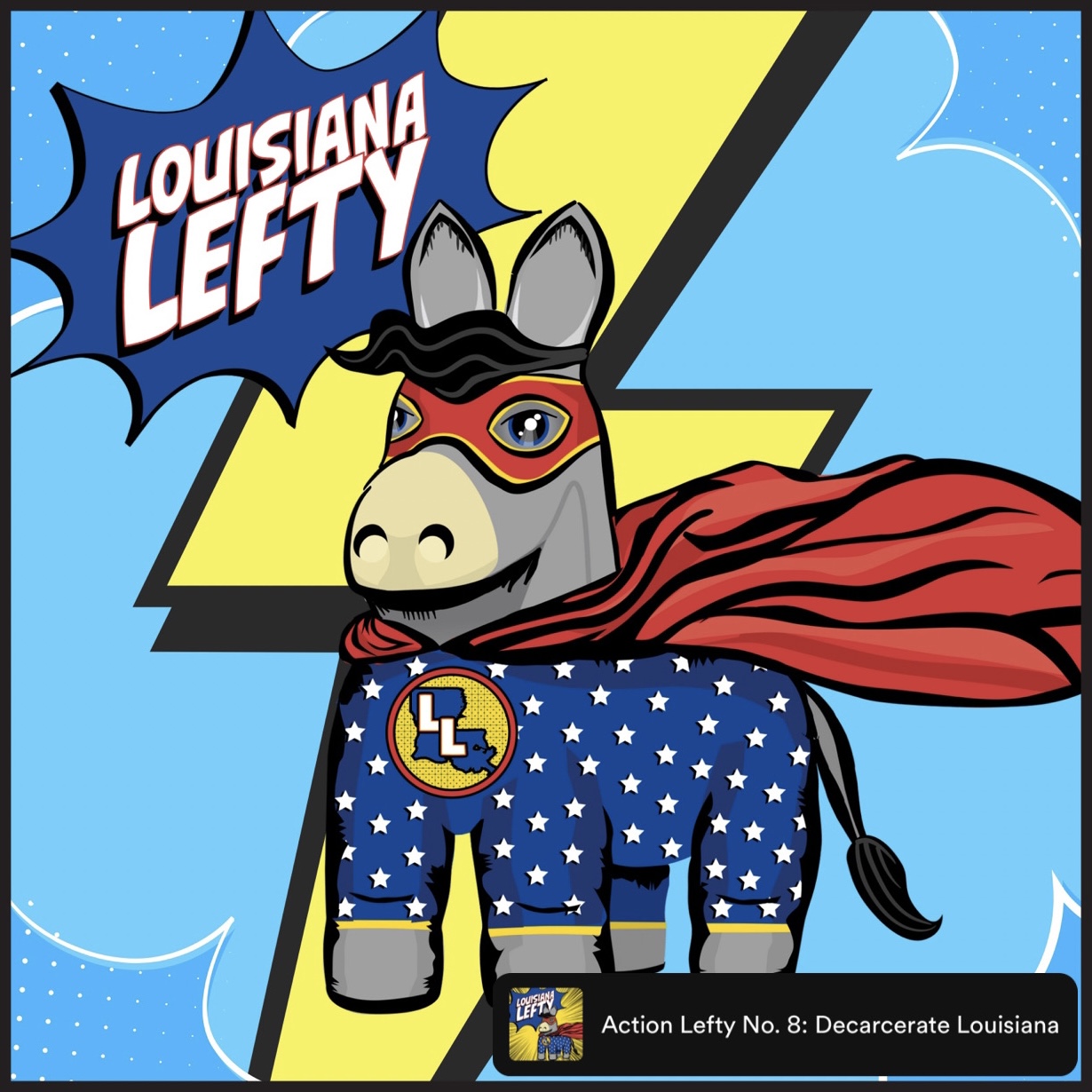 Louisiana Lefty is on winter break, but still releasing mini-pods. On this episode, host Lynda Woolard speaks with Maria Harmon and Laramie Griffin of Decarcerate Louisiana, as they recount what went wrong with the November 8th vote on Constitutional Amendment 7, which sought to remove slavery from our state constitution. Little was known in Louisiana about the fact that we were part of a bigger national movement, and were one of the Freedom Five, in which four other states also put slavery on their 2022 midterm ballots. Louisiana was the only state where the amendment failed. Through this conversation, as well as others linked to below, we're hoping to put in a fuller context what happened and what needs to happen in Louisiana to remove the stain of slavery from our current constitution. Ultimately, this is a call to action, to follow the lead of the criminal justice reform groups who are working on this issue, and to get engaged starting as early as when the opportunity to put this up for a state-wide vote returns to the Louisiana legislature in the upcoming term.
Follow Decarcerate Louisiana on Twitter, Facebook, and Instagram.
Follow Maria Harmon on Twitter, Facebook, and Instagram.
Follow Abolish Slavery National Network on Twitter, Facebook, and Instagram.
Listen to more on this topic from Omari Ho-Sang on the Lefty Lagniappe video we did with her, as well as her full podcast episode: Freedom Fighter.
Listen to Decarcerate Louisiana's Curtis Davis speak with Omari Ho-Sang on What's Up Nation.
Find more Louisiana Lefty content on Twitter, Facebook, Instagram, YouTube, and at LouisianaLefty.Rocks.
Thanks to Ben Collinsworth for producing Louisiana Lefty, Jennifer Pack of Black Cat Studios for our Super-Lefty artwork, and Thousand Dollar Car for allowing us to use their swamp pop classic, Security Guard, as the Louisiana Lefty theme song.